Go West Young Man
"Go West young man"
Just a week after I moved to Denver, I saw a parade of longhorn cattle and cowboys on horseback riding through downtown Denver just a week after I moved.  Wow!  I guess I'm really in the West now!
NWSS Opening Parade
Often labeled the American West, the Frontier, the Wild West…it's the term for the group of states including Montana, Wyoming, Colorado, New Mexico, Idaho, Utah, Arizona, and Nevada.  The phrase, "Go West young man", stems from the American westward expansion and the belief of Manifest Destiny widely held in the mid-1800's. Wikipedia states, the phrase symbolized the idea that agriculture could solve the many problems of the eastern U.S., and the phrase is one of the most frequently cited sayings from the nineteenth century.  Those ideals are still what motivate many today to move west.
What's different about living in the Western U.S.?
1. The Pace of life in the West
I am from the East Coast, and even though it was rural New York, we walk with determination, we drive with audacity, and we talk with tenacity.  It's a little different here in Colorado, and everyone is noticeably more chilled-out.  The driving style can be agonizingly slow for us Easterners who are used to getting where we want to go with a purpose.  There seems to be less high fashion in Denver… jeans, cowboy hats, boots and other Western garb are always in style.  Any sort of athletic wear or work-out attire and hiking clothing, particularly Patagonia brand is the norm.  Though I sometimes miss the quick wit and high heels of New Yorkers, I have really grown to love the laid back West!
2. Western Art Culture
The West has an attraction to artist.  Perhaps it's that laid back lifestyle that appeals to artist, or the beautiful vistas that provide inspiration for their talent.  Some of the most prominent towns for artwork are in the West including:
Boulder, Colorado
Manitou Springs, Colorado
Durango, Colorado
Cody, Wyoming
Sante Fe, New Mexico
Taos, New Mexico
Albuquerque, New Mexico
Sedona, Arizona
Denver has a growing art culture with too many galleries to count.  The Sante Fe art district is a wonderful dense neighborhood of artists who join together every first Friday of the month to showcase their creations.  The District becomes an artsy mecca and thousands turn out on the streets for this fun and festive monthly event.  First Friday Art Walk is year-round, 5:30-9:30 p.m. and has a free shuttle that circles the district every 20 minutes.  Refreshments are offered at many of the galleries and people sip wine and mill about while taking in some outstanding original works of art.  It's a must-do experience if you're visiting Denver and gives residents so much access to culture.
RiNo art district is also gaining the support of creatives including architects, a galleries, designers, media artists, photographers, and sculptors.  Graffiti, murals, and other types of street art are super popular in this area as well.
Denver is also hosts many art festivals throughout the year such as the Denver Chalk Art Festival, the Cherry Creek Arts Festival, and the Denver Arts Festival.
3. The National Western Stock Show
As I mentioned at the beginning, the Stock Show kicks off with a downtown parade and thereafter you are likely to see horse droppings around town for the next 2 weeks in January.  It's kind of a flashback to another time, when you walk by the neighborhood bar and see horses tied up outside dutifully awaiting their beer-drinking passengers.
This is a massive production in Denver bringing in over 650,000 visitors and is said to be the Super Bowl of Livestock Shows and one of the World's Largest Cattle Shows!  There are competitions and auctions of breeding animals like beef cattle, sheep and goats and also other animals like bison, yaks, llamas, alpacas, poultry and dogs.  Competitors come from all over the country to compete for prize money, recognition, and a chance at college or graduate school scholarships.  You can take in entertaining horse shows and hog shows, dog shows, and mutton bustin.  The show also has a petting zoo for kids and a nursery for newborns.  If you're into shopping, this is a hub for everything western wear you could ever want, fine western art, farming equipment, tractors, trucks, and feed stalls.  Come hungry!  There is a variety of smokers, bbq stands, fair food, sit-down restaurants, and beer bars sprinkled around the grounds, and the food is good!  It's fun to take a beer and stroll through the animal holding areas where you can watch the most beautiful cows getting a shampoo and blow dry to fluff them to perfection before they are pranced around the area.  But don't touch those picture perfect coats as they walk by…you'll mess up their doo!  The highlight of the show is a pro-rodeo which includes high action events like:
Bareback Riding
Steer Wrestling
Tie-Down Roping
Barrel Racing
Bull Riding
4. Outdoors Mentality of the West
Residents of Denver have an overabundance of access to wilderness, public forest, open space, and state and national park lands.  But there is also more to their outdoors mentality than simply having access.  One of the deciding factors for choosing Denver as my new home was that I wanted to live somewhere people not only enjoy getting out of doors, but they regularly seek out opportunities to do so. Denverites are very active and don't even let snow slow them down.  In fact, being home to some of the nation's finest ski resorts makes it pretty easy to get outside no matter what time of year in Denver.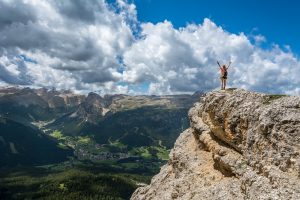 An example of the outdoors mentality is hiking the Colorado Trail which is a 485-mile path starting just outside of Denver through the Rockies and into to the San Juan Mountains.  The trail takes an average of 4-6 weeks to traverse.  This is through hiking at its core and 150 people complete the hike each year, with thousands of others descending on shorter portions of it.  Get outside!
5. Westerners are Friendly & Polite
Maybe it's the great outdoors or the legalized pot or the fantastically good weather, but these people are happy…and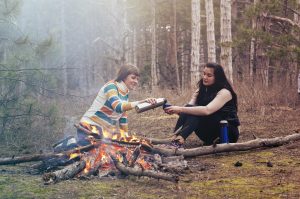 their happiness is contagious!  I noticed on my first trip to Denver that people are unusually friendly.  In the time it took to navigate 5 floors in the elevator at my hotel, strangers would inquire of my life story.  So, I have made a valiant effort to be friendlier to strangers…greeting everyone with a smile and an open attitude.  What I have found is that I am a happier person because of it, I enjoy myself more, and in my book that is a huge success.
Click here for more on that story from my personal blog
So if you haven't seen for yourself what western culture is all about, I hope I've given you a reason to get out here and experience the wonderful West!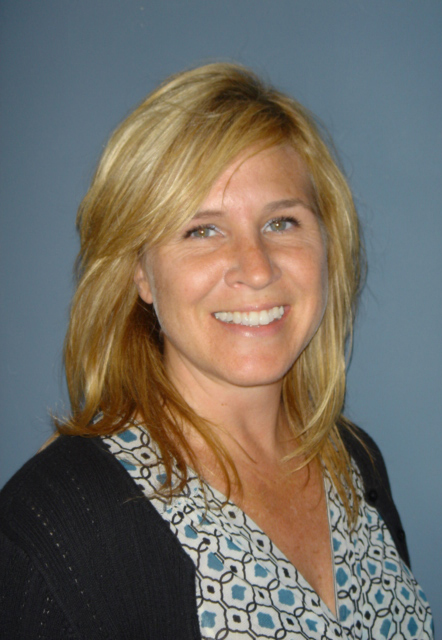 Heather is a creative writing wizard, travel guru, Elite Yelper, personal blogger, and Spartan Sprint race finisher!  After living most of her life in rural New York State, Heather quit her career and moved cross-country to Denver looking for a new and urban lifestyle.  Although, she has traveled to over 20 foreign countries, she had never before lived in a city and her last home was outside a Hamlet with only one traffic light.  Heather now exists as a well-adapted LODO Denverite who considers herself an area expert.  Moving can spin you around and spit you out, but Heather's journey proves the joy of waking up with a new city as your playground and opening up a box of discovery every day.  She has overcome setbacks, dealt with being an out-of-towner and urbanized into an individual who can easily maneuver living in Denver with thoughtfulness and skill.