Gabrielle Shannon
Gabrielle Shannon was fortunate to have grown up in New York in a very artistic environment. She started her early art training at The Art Students' League in New York, followed by Grove Arts in California and SVA in New York. In 1994, she co-founded Urban Desires, the first online art and culture magazine. Urban Desires was widely acclaimed worldwide and allowed her to explore and influence art in its many forms.
During this time, Shannon exhibited and curated at New York galleries including The Elga Wimmer Gallery, Thompson Street Gallery, and The Manhattan Children's Museum. She also sat on the board of "Eyebeam Atelier," an arts organization funded by Johnson and Johnson. At Eyebeam, she was instrumental in creating an after-school digital arts program called Digital Daycamp, working in conjunction with New York City Public High Schools. The program lives on to this day.
When her husband's work took them west to Colorado, Shannon suffered a traumatic brain injury just days after arriving in Boulder. It would be 18 moths before she returned to painting full-time. It took a literal knock on the head to remind her how precious time is in our lives, and how much she wants to create in the time she has left.
Shannon's work is shown in galleries worldwide, and is part of numerous public and private collections. Corporate clients include Catalyst Denver, Cultivate Boulder, Moden Inc., Episodiq, Storyvine Inc., and Conversify in Denver. She also does commission work for private and institutional clients. Shannon currently lives and paints in Denver, Colorado.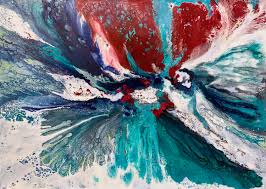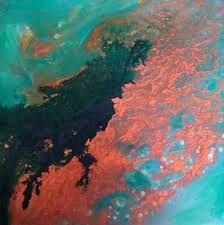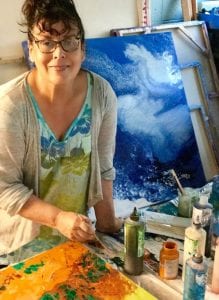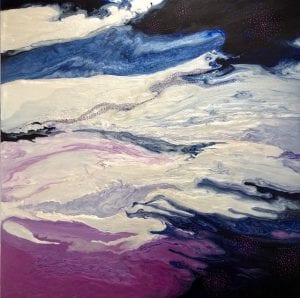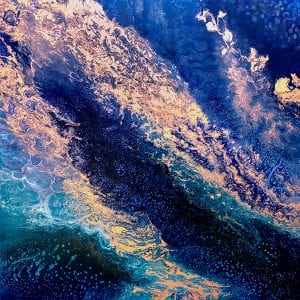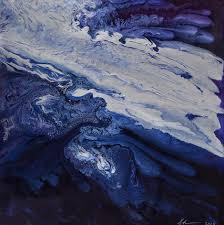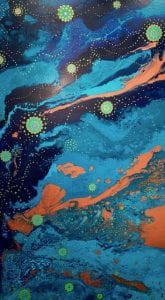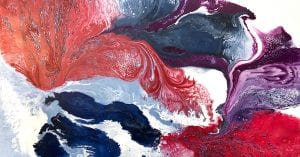 "There is tangible, recognizable connective tissue that connects my work. From the vastness of the cosmos to the intricate branching patterns within each of our life-giving cells. I am drawn to the primordial spirals, organic structures, and flow of nature.
"I am fascinated, in particular, with the liminal state: the stage of in between, where massive dissolution of order occurs; where ambiguity and disorientation are the natural precursors to change. From this chaotic, fertile void, a fluid and malleable state occurs and births new order, no longer who we were, and not yet who we will become, new customs, new order, and new structures are born… each unique, yet universally familiar.
"From expansion to contraction, from birth to death, from structure to chaos, this connected universe mimics the neuroplasticity of a giant brain, and the brain mirrors the expanse of the entire cosmos, and beyond. Each moment is unique. Each moment is identical.
"I attempt to capture the states and stages of the connected universe. The dynamic energy that surrounds and fills us, our earth, our skies, our oceans, constantly shifting and transforming, too small to understand and too vast to comprehend. Connecting all living things as one."
You can find out more about Shannon and her work at:
Dart Gallery, 900 Santa Fe Dr.
http://www.gabrielleshannonstudio.com/
or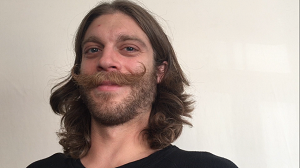 Jared is a local content contributor and aspiring author. He was fortunate enough to grow up in Golden, Colorado and graduated from MSU Denver. While an insatiable love of travel lures him all over the world, his roots remain firmly planted here. He enjoys writing short stories, poetry, children's books, societal observations, and everything else. A nature enthusiast and sunshine connoisseur, Jared is perfectly at home on any mountaintop or patio. He frequents art galleries and concerts, poetry readings and breweries, museums and bookstores. When he isn't making neighbors cringe at his musical attempts he can be found on a snowboard or sailboat, depending on the day. A perpetual adventurer and eternal patron of the road less traveled.