For Those Who Wander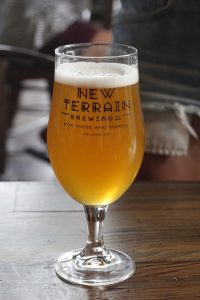 Wander   | verb | wan·der |ˈwän-dər :     a. to move about without a fixed aim or goal     b. to go idly about
Also see: Ramble
I think one of the first bumper stickers I ever owned was a small, faded brown decal with the familiar quote, "Not all those who wander are lost." Tolkien may have not forethought his words as a popular insignia plastered on bumper stickers, t-shirts, nursery tapestries all over Pinterest. Nonetheless, there is a reason why we all feel somewhat attached to the saying. I remember using that old sticker as a bookmark when I read my first Kerouac sophomore year of high school. The fantasy of exploring our vast country and living freely a la On the Road, off the land with Thoreau in hand, bloomed into an adopted persona that would never quite leave me. I called myself a rambler, a wanderer, and to this day, the breeze of a Zeppelin song is never too far from thought.
We all crave new adventures, especially when our lives start to get the better of us, and we find ourselves buried under the weight of busy schedules, mundane jobs, or mounting bills. In Colorado, we're more than lucky. Adventure—pure, fresh, real adventure—exists right outside of our back doors. The Rockies offer easy access for a day trip or weekend away to satiate our deep cravings of exploring new terrain. But where, when even that is too daunting, can we wander? What if we only have the time and energy for a beer?
New Terrain Brewing Company is technically in Golden, but a twenty minute drive (or quick, 14 mile bike ride) will take you to a place that feels even farther from the city. The massive—and beautiful—brewhouse is nestled within the green hills under North Table Mountain Park, just beyond the outskirts of a meandering warehouse neighborhood. I mean it when I say this facility is both very beautiful and very big. It is one of a kind, boasting a floor to ceiling fireplace, an open-concept floor plan, large garage doors that open the entire taproom up on 3 sides, a patio with plenty of tables as well as a back area where the food truck, stage for bands, and low loungers remain. The 360 views from the back are striking, especially on a summer evening with a rock and roll band playing Roadhouse Blues and leading you farther and farther away from your day-to-day obligations.
We ended up showing up on a night that was extraordinarily busy—and since this was my first and only visit, I can't vouch for how crowded it may be on a regular mid-week afternoon without an event or band playing. What I can say, is that it's well worth it. The beer is, as they describe, exploratory. I enjoyed trying the Blackcurrant Gose, the Hoppatropica tropical pale, and the Rubus Deliciousus raspberry wit. But, there are, of course, the spread of go-to's: the Rambler amber, Lost IPA, Abound American Brown and two variations of their Up and About American stout on tap as well. There is plenty of beer to choose from, and it all hits the spot.
You'll find this phrase emblazoned on the entryway wall: Alive is the pursuit of unknown and territories unseen. With an insatiable curiosity to explore hops, barley, water & yeast, the unbounded journey exists for those who wander. Do yourself a favor and catch a break from the city, take a deep breath of fresh mountain air, and take walk on the wild side to find yourself lost in New Terrain.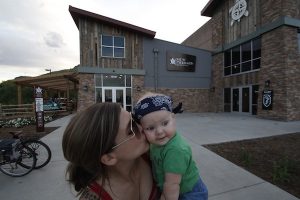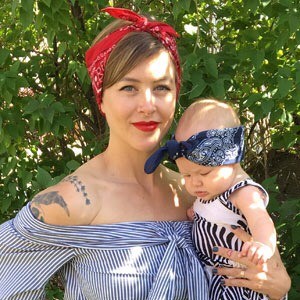 Erica Hoffmeister earned an MFA degree in creative writing and an MA in English from Chapman University of Orange. She has creative work published in the literary journals Shark Reef, Rat's Ass Review, Split Lip Magazine, and others. She has been teaching for over a decade (claiming 8th grade as her favorite grade level because she's an actual crazy person) and currently teaches composition and literature courses for Morgan Community College out of Fort Morgan. Always considering herself a bit of a beer nerd, she met her husband at Our Mutual Friend brewery while on vacation and fell in love with him, Denver, and its beer scene in one fatal swoop. While born and raised in Southern California, don't worry—she's earned her spurs as a transplant by creating her very own Colorado native. As a new mom, she is currently renegotiating her role as a world-traveling, bar-hopping, beer-loving free spirit by taking advantage of Denver's beer culture, where you can find as many babies in breweries on any given afternoon as beers on tap.