Five Thought-Provoking Events to Check Out at DU's Newman Center This Fall
The Robert and Judi Newman Center for Performing Arts has been an important purveyor of Denver's culture and arts scene for over a decade, providing a dedicated commitment to diversity, education, and passionate expression of the arts.
Located on the corner of E. Iliff & S. University, this gorgeous concert hall hosts a breadth of different performances, from TED Talks to the Colorado Symphony to Spanish Flamenco to Japanese street theatre, and this coming spring semester does not fall short from the Newman Center's devotion to intellectual range.
Spectrum Dance Theatre "A Rap on Race"
Friday, 1/26/18 7:30 pm ($19-47)
Founded in 1982, Spectrum Dance is a contemporary dance group with focus on modern social themes and challenges, holding steadfast to the belief that dance and the arts can provide emotional aid to problems faced in the modern world. In "A Rap on Race," Spectrum explores race, namely through the lens of a fiery conversation recorded in 1970 between black writer James Baldwin and white anthropologist Margaret Mead. With the renowned artistic masterminds of Anna Deavere Smith and Donald Byrd, the performance is set to examine racial apprehension and empathy, the messiness of perspective, and its social meaning today.
An Evening with Cleon Peterson & Shepard Fairey
Monday, 2/12/18 7:00 pm (on sale 1/4 8:00 am)
On February 2nd, Cleon Peterson's exhibition "Shadow of Men" is dated to open on the second floor of the Museum of Contemporary Art, and will include murals, paintings, and sculptures focused around the natural and often fundamental role of violence in modern society. His work is provocative, significant, and at times disturbing. On the evening of the 2nd, Peterson will be interviewed by Shepard Fairey at the Newman Center.
Antonio Sanchez "BiRDMAN Live"
Thursday, 2/22/18 7:30 pm ($19-47)
Antonio Sanchez is a Golden Globe-nominated drummer, composer, producer, and engineer, who composed the score for the 2015 Academy Awards' Best Picture winner Birdman. The score was nominated for over a dozen awards, and commands a distinguished mark on the already-captivating film. Sanchez will be performing the tantalizing live score alongside the big screen on the 22nd of February.
L.A. Dance Project                                                                                  Saturday, 3/10/18 7:30 pm ($29-57)
Throughout the Spring, L.A. Dance Project will be touring across the United States and France, making its pitstop in Denver on March 10th. Known for its bold and diverse contemporary repertoire, internationally-renowned LADP is a visual playground of cunning ambition and freshly creative practice.
Nrityagram Dance Ensemble
Friday, 4/6/18 7:30 pm ($19-47)
Nrityagram is a classical Odissi Indian dance troupe, with the ideology of dance deeply embedded in the all-female dancers' faith, lifestyle, and existence. Within this institution, young dancers undergo rigorous dance training, and learn under the guidance of Gurus who impart the traditional values of Indian literature, music theory, philosophy, and aesthetics. The result is an awe-inspiring performance, renowned around the world, and awarded "Best Dance of the Year" by the New York Times in both 2015 and 2016.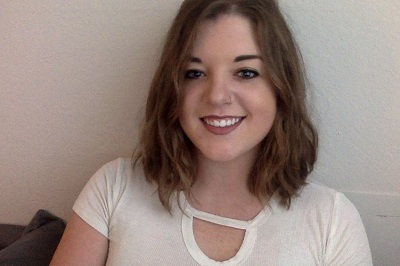 Sarah grew up outside of Boston and made one of her best life decisions to move to Colorado at the age of 18 to pursue both a degree in Psychology and Creative Writing at the University of Colorado at Boulder. After falling in love with the mountains, the music scene, and the lively culture, it was clear there would be no return to the East. Sarah is an avid writer and reader of poetry and short fiction, and is working towards a career in journalism. She has both a Husky mix and a kitten (hence the incessant amount of animal hair stuck to her at all times), and in her free time, is either exploring the vast mountains with her fur baby, or planning the next Western road trip.