Five Points Jazz Festival
Annual festivals remind me of holidays without the cooking hassle. I get that magical childlike excitement not so different from long ago Christmas mornings. I remember the good times from prior festivals and all the food truck delicacies I consumed. I think of sunshine and the subsequent sun burns. I think of the friends I made in beer lines. I think of great music, dancing bodies, and smiles on every face. All of these wonderful things and more can be found at the upcoming Five Points Jazz Festival on May 19th.
Since 2003 we've enjoyed this fantastic all ages celebration of jazz music and the historic Five Points area. Denver has always had a lively jazz scene. Bars like El Chapultepec and the 715 Club were frequented by acts like Frank Sinatra, Ella Fitzgerald, Miles Davis and Nat King Cole. The big names of the era may be gone, but their legacy continues. This festival always features dozens of talented musicians. In the past we've seen the likes of Jazz Nicholson, Joe Smith and the Spicy Pickles, and the Tony Black Quartet. This year the lineup includes New Orleans jazz band Dinosaurchestra, the "bayou boogie" group Crescent City Connection, the Montbello High School Drumline, The King Stan Band, Southside Jazz Project, and Bucknerfunkenjazz just to name a few. For a full schedule, see the link below.
The event takes place along Welton Street from 25th and 29th. Due to the number of bands, they have a main stage and then other venues in the area host simultaneous smaller performances with ten stages in all. There will also be a plaza stage and an arts and venues stage set up on street corners. Coffee At The Point will be providing an indoor and outdoor stage. The Roxy, the 715 Club, The Blair Caldwell African American Research Library, and Cervantes will all have music throughout the day. There will also be screenings of historical documentaries and interviews with influential jazz musicians. Food and beer trucks will be stepping up their game to ensure you're never far from a pulled pork sandwich or a cold beverage. And of course, it all starts with a parade.
This is a great opportunity to enjoy some of Denver's historic roots and vibrant culture. The music will be plentiful, as will the food. This festival is FREE and fun for the whole family. The parade starts bright and early at 11:00 Saturday, May 19th. See you cool cats there.
Check out the complete lineup here:
http://www.artsandvenuesdenver.com/events/detail/five-points-jazz-festival
Check out the event map here from artsandvenuesdenver.com: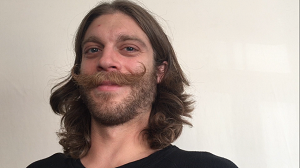 Jared is a local content contributor and aspiring author. He was fortunate enough to grow up in Golden, Colorado and graduated from MSU Denver. While an insatiable love of travel lures him all over the world, his roots remain firmly planted here. He enjoys writing short stories, poetry, children's books, societal observations, and everything else. A nature enthusiast and sunshine connoisseur, Jared is perfectly at home on any mountaintop or patio. He frequents art galleries and concerts, poetry readings and breweries, museums and bookstores. When he isn't making neighbors cringe at his musical attempts he can be found on a snowboard or sailboat, depending on the day. A perpetual adventurer and eternal patron of the road less traveled.