Fishing in Colorado For Beginners- The Basics
"One, two, three, four, five. Once I caught a fish alive. Six, seven, eight, nine, ten. Then I let him go again." Have you been fishing yet this year? With the weather forecast in the 80's for Father's Day weekend, I can't think of a reason not to go fishing! Not sure how to prepare for a day of fishing? I've got you covered. Below are the three big planning steps.
One: License
If you are going to fish, Colorado requires you to have a license. And for only $26, you get a year of fishing fun. The season goes from April 1, 2017 to March 31, 2018. So, get it quick to make sure you get ample amount of fishing in. Keep in mind, that $26 goes right back into making fishing great for all. You can get a license online or any of these licensed agents.
Two: Gear
All you need is a rod, reel, line, hook, and bait to get out and cast and have fun. With those five items, you have a chance at catching one of the 90 million fish in Colorado! There are tons of different options in those 5 items, so if you want to get more specific based on the stream/lake/river you are going to and the type of fish you are trying to catch I'd suggest you talk to a professional. You will find them by walking into your local Bass Pro Shop, Dicks Sporting Goods, or better yet, your local fish shop!
Three: Spot
Everyone has their special spot, eventually. And when you find that special spot, keel it a secret so it remains special. But until then, you can select your spot based on fishing reports, location, or type of fish. Colorado Parks and Wildlife has a great fishing maps to help you find the perfect place.
Still need some reasons to go fishing this weekend?
One: Health
Fishing has been proven to be good for your health. Getting away from the normal grind relives stress, being outside re-energizes you, and the actual activity itself burns calories!
Two: View
Mountains to plains, crisp water, greenery, fresh air…Take me there! Go to the right spot and the views will take your breath away,
Three: Fun
Fishing is a great sport to do alone, with friends, family, and pets. The experience is thrilling, challenging, and rewarding. Basically, fishing is what you make it!
Also, I should mention Colorado is willing to pay you if you catch a northern pike in Green Mountain Reservoir! So, get out there already and catch a fish! And if you are wondering what kind of music to play while fishing; play something catchy!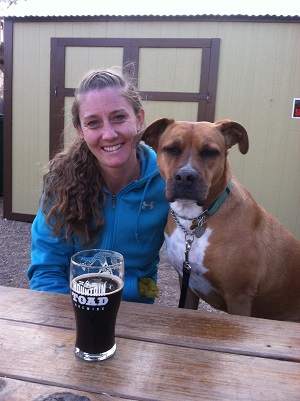 Christie is an outdoor enthusiast from Golden, Co that LOVES doing everything outside. She has an MBA with an emphasis in Sustainability from Brandeis University and a passion for helping others, which she turned into a consulting career. Whether you are looking for social media, marketing, or business strategy, Christie will help grow your business. In her spare time, she enjoys the outdoors and sharing her stories with others through blogs. Christie loves Colorado and hopes her stories help others see Colorado in a way they have never experienced before.