Faces of Denver – The Armstrong Family
The woman owned and family operated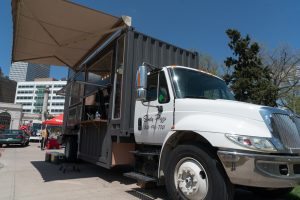 mobile pizza business, Simply Pizza Truck, is not only a great place to grab a bite to eat, but also a true piece of art! Kim, the owner and pizza chef, has developed the menu combining high-quality ingredients with old family recipes, and their wood-burning stove brings it all together.
Kate, the name they gave the truck, started on the chassis of a 2002 International. Ty, co-pizza chef and Kim's husband, "spent over 1500 hours" adding a 20' transatlantic shipping container that he then transformed into a high-end pizza factory.
The Armstrong's have successfully entered the food truck space in Denver and have done so by combining a family passion with an immense amount of creativity. You can find where The Armstrong's are cooking near you on their calendar posted at simplypizzatruck.com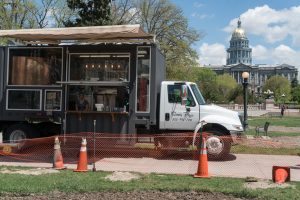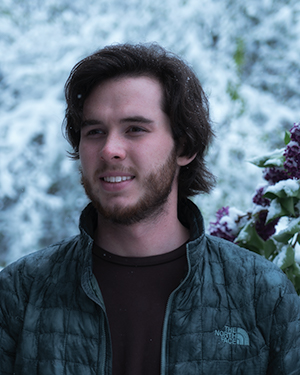 Colin is a Denver Metro native and avid adventurer. Whether he's climbing volcanoes in New Zealand or exploring Copper Mountain's glades on his snowboard, you can always expect two things from him, a camera in his hand and a willingness to stop and have a good conversation with just about anybody. Colin studied at 4 different colleges/universities in pursuit of his finance degree; however, he's adamant that the most educational experience he ever went through was living in a van in a foreign country for half a year. That's where his career trajectory changed radically as he discovered his passion for environmental sustainability and photography. Colin is now a freelance digital content creator and photojournalist, hoping his work will inspire others to get out, explore the world, and find ways to minimize their impact on the environment. To see Colin's personal work, visit his website:
colinmurchison.com
.