Faces of Denver – Marisa Oldefest!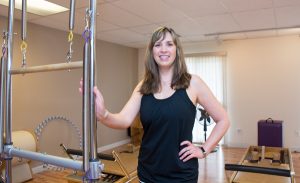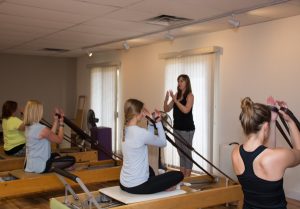 Meet Marisa Oldefest, a Colorado native and former ballet dancer who 20 years ago experienced an auto accident that would forever change her path in life.  "In my early twenties I was in an auto accident where I got a pretty bad whiplash neck injury, so I put dance on hold and I was going through physical therapy and massage therapy—taking this pain pill, taking this muscle relaxer—almost a year and half of chronic pain and I wasn't getting any better.  I couldn't work and it was my massage therapist that found out I was a dancer and she was like "I really think you would like Pilates and we do it as rehab here in the clinic", so she set me up with a private class and literally 30 minutes into it I had less neck pain", she shares.
At the time of the accident she had been pursuing a career with Nordstrom and her ultimate goal was to become one of their buyers and within two weeks of taking Pilates classes she quit her Nordstrom job and jumped right into the Pilates certification training program at Pilates Essentia.  For five years she worked as a Pilates Instructor at Pilates Essentia until she became pregnant and decided to just provide private lessons at home, "I decided to turn our walkout basement into a studio and my clients followed and I was able to work from home during that time and in the evenings and raise my two kids."  This is when she created and founded Peace of Mind Bodywork which she later changed the name to Peace of Mind Pilates.
Now that her daughter is 12 and her son is 15, she decided to rent out studio space at Pilates Essentia, "I came back about a year ago when I wanted to grow so I could offer group classes and just kind of start expanding my business and get out of my house a little bit. I still love having my home space but I think having a more commercial space is a little nice too.  So I do both, I do privates at home and I do privates and group classes here."  Her home set-up is more of a one-on-one Pilates session, where she has one reformer, one chair, and a mat for mat work, "it's very intimidate and a very cute space", she says.
Her clients range from 4 years old up to 90 years old and she has also started focusing on teens especially young dancers and athletes to help build their strength, reduce injury and increase their flexibility.   She is a big advocate of Pilates in helping with pain management since she's living proof and she teaches several injured clients, "I love it when clients start to feel better in their body and they get so excited about it because they feel better and they can move better."
During this summer, she plans to have a few fun events such as a once a month "Pilates and Pinot Night".  This will be a group class where her clients get to rotate through all the equipment and afterwards a local liquor store comes in to provide them a wine tasting session.  Another event will be the "Pilates in the Park" where she will teach a Pilates mat class in the evening at Washington Park or Observatory Park once a month.
If you wish to increase your core strength, improve your posture, increase your flexibility then you might want to try Pilates, these are some of the benefits you will obtain.  Marisa is a Fletcher Pilates Certified Instructor with 20 years experience under her belt and she is truly passionate about Pilates, so you are in good hands.  If you wish to get more information or sign up for Marisa's classes go to http://www.peaceofmindpilates.com/ or email her at marisa@peaceofmindpilates.com.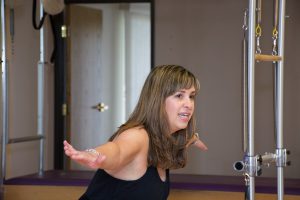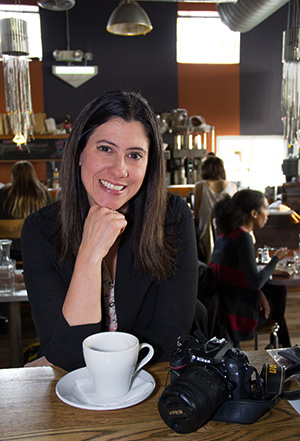 Alida is a photojournalist, photographer and world-traveler.  In 2015, she made Colorado her home after serving 20 years in the Air Force to pursue her love of photography on a full-time basis.  She specializes in Architecture, Real Estate, Lifestyle and Travel photography.  She holds a B.A. and M.A. in Business as well as an AAS in Photography.  Traveling is one of her biggest passions, she has visited 28 countries and continues to mark off locations from her bucket list.  During her free time, she enjoys traveling, photographing and exploring new places, and meeting new people along the way.  She calls herself a "food and adventure junkie" and loves to capture fun and special moments with her camera.  You may find Alida at a local coffee shop enjoying a cup of coffee, enjoying live music at a local bar along with friends with a glass of wine in hand and a plate full of goodies, hiking one of Colorado's many trails or giving back to the community as a volunteer for a special cause.