Faces of Denver: Justen Howard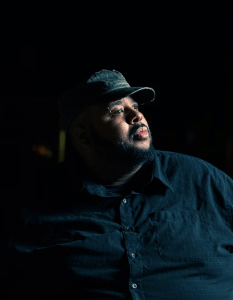 Justen Howard has become a staple in Denver music, especially at open mic nights around the city. He moved to Colorado from Manhattan roughly five years ago to start a studio and be involved in a budding music scene. Before moving West, he learned to play a variety of instruments, starting with the saxophone he picked up at the age of four. From there he learned how to play piano, guitar, drums, mandolin and more. As he grew up he understood that at times he would need to learn how to play certain instruments in order to get the songs he wrote finished
All Chiefs is Justen's current band which he started in 2013 after gathering a group of musicians from craigslist ads and open mics. The current band members of the indie rock and dance band are Justen Howard, Mic Carroll, Ben Batchelor, Connor Brown and Zack Dare. They have put out a couple EPs, most recently Fashion Forward, but focus most of their attention on creating a catalog of singles rather than full albums. This route allows them to put out music in a rapid fire fashion.
"Industry wise, it seems like putting out small stuff and playing smaller venues is the way to go." Justen said.
Justen can be found at open mics around the city such as at Blush N Blue and Squire, which he is the host of on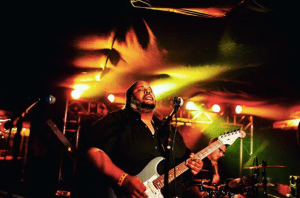 Sundays. He enjoys playing and working at open mics because he finds that musicians and artists in Denver tend to have a collective spirit, rather than competitive.
"The most important thing with music here is that you don't get that vibe that you're taking someone's spot. Everyone is more about community, like let's share." Justen said.
The group is working on putting out a new EP titled Radio Silence by June. Justen also plans to release some of his solo work before the year finishes. Until then he and All Chiefs will be playing upcoming shows with Patient Zero and Motion Trap and at the Spread the Word festival. To find out more about Justen's music, shows and involvement in open mics you can check him out at https://www.allchiefsmusic.com/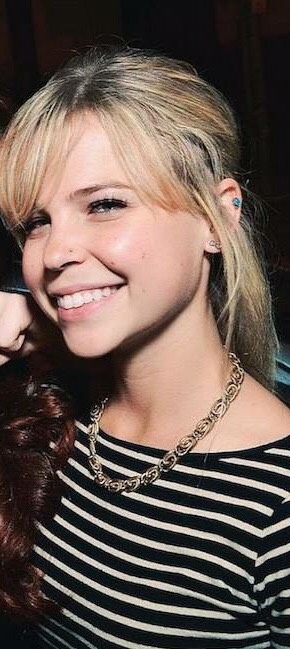 Helen Kuhn is a writer hailing from the east coast. She moved to Colorado in 2015 to finish getting her Bachelor degree in English at the University of Colorado. Before making the move to Denver she interned with the Daily Camera in Boulder and with Philadelphia Weekly. She spends her times slinging drinks for work and writing poetry for fun. When she isn't writing or messing around on the keys at open mics her passion for beer has led her to finding some of the most delicious breweries around the city. She can't wait to explore more and share her love for Colorado.