Faces of Denver – Jordan Robinson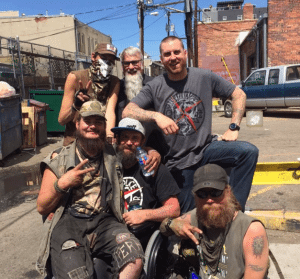 A safe space is never guaranteed, but Jordan Robinson has been trying to make that idea a reality. Jordan and his father, Doyle "Sox" Robinson, have been working at Sox Place for roughly 16 years. The idea for the center began in 2002 when Doyle gave out socks to those in need, coining him the nickname. The father and son believed there was a lack of resources available to unreached youth living on the streets of Denver. Children, as young as 10, were either out of foster care, too young for adult shelters or runaways. Dangers of human trafficking, being attacked and drugs are also factors in their well being.
Jordan and his father wanted to address this lack of security and provide a safe space for kids, which had no where else to feel comfortable. Originally, the two planned to start a coffee shop where people could stay as long as they needed. Then, the opportunity to rent the warehouse they currently own became available. Today, Sox Place, with a staff of four and handful of volunteers, hosts an average of 50 kids a day coming in to hang out and feel secure.
"I hope that they can feel and see that people care about them, through the food I cook and through the entertainment we set up. I hope the kids know we do it because we care and not because we are a government organization. There's no other motivation, its in our heart." Jordan said.
The center offers food from 11 p.m. to 4 p.m. and aims to provide the youth with three meals a day. It also provides hygiene products, from underwear to tampons. Jordan is also happy to give the youth access to computers, television and video games, so the space feels more like a home.
"The main goal, even from the start, is just to love the kids, for no reason other than they deserve love." said Jordan.
For Jordan and his father, starting Sox Place felt organic. The father, son and brother wanted to open the younger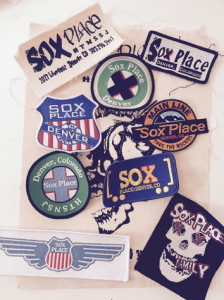 minds to maintaining healthy relationships that feel as natural as a family could be. A relationship where no child is being taken advantage of or is obligated to return affection.
Jordan wants to make people aware of the screen printing operation the center has, which has been running for roughly six years. They use the printing office to create shirts and other items on commission for corporations, events and promotion. When the order is big enough, they ask the kids who come in and are enthusiastic about helping grow the center while enjoying artistic activities if they want to work.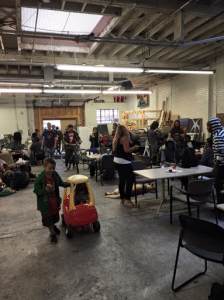 The youth, ranging from as young as two to 30 years old, are never forgotten once they visit the center. Visitors may be traveling for months or transitioning between homes or trapped in jail, but the Jordan and his father continue to be a rock for them. Jordan says his father could be writing over 60 kids in jail in one month, so the kids know that they are truly important to somebody. Jordan believes that no matter the conditions that the children may be forced to live with, they should never fall through the cracks. He hopes others in Denver will recognize that the homeless situation is a people situation and the people in need are real people with real problems that must be addressed.
To find more information on Jordan and joining the initiative to create a safe space for the homeless youth of Denver visit: https://soxplace.com/ There are opportunities to volunteer, donate and make orders for custom printed attire.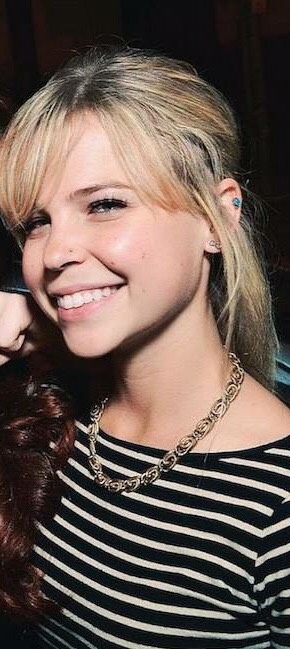 Helen Kuhn is a writer hailing from the east coast. She moved to Colorado in 2015 to finish getting her Bachelor degree in English at the University of Colorado. Before making the move to Denver she interned with the Daily Camera in Boulder and with Philadelphia Weekly. She spends her times slinging drinks for work and writing poetry for fun. When she isn't writing or messing around on the keys at open mics her passion for beer has led her to finding some of the most delicious breweries around the city. She can't wait to explore more and share her love for Colorado.