Faces of Denver – Eleanor Cheetham
Denver watering hole owner and bartender, Eleanor Cheetham, runs the show at Fort Greene. Fort Greene is a bar in Globeville, which maintains a community driven atmosphere and Slavic speakeasy style. Originally, Eleanor got her start in Austin, TX before moving to Fort Greene in Brooklyn, NY. In New York, she worked in fashion and design before she decided she needed a change of pace. Once she moved to Globeville she visited the local steam punk dive bar of the neighborhood, Crash 45, and decided to apply for a job. After working as the bartender for three years, the owner sold the bar to a friend of Eleanor's who also hailed from the Fort Greene area. The two turned Crash 45 into Fort Greene as partners and shortly after, Eleanor became the sole owner.
Now, with a staff of herself and two trusted bartenders, the bar would seem like a hard ship to steer but Eleanor sees it as more than a business.
"There is a community that has been built around the bar. All the regulars that I've known for years live in the neighborhood and have become dear friends. I see the place as more of a community space where everyone is welcome." Eleanor said.
Globeville has retained a spirit of openness and adventure because it is not yet one of the popular neighborhoods of Denver. Eleanor believes that Fort Greene, without a sign outside, makes people feel like they have uncovered a special secret. This community bleeds into the bricks of the bar by creating events which support local music acts, arts and the neighborhood.
The music acts are smaller and mainly by electronic performers. One night is taken over by Freak Boutique, a modular synth workshop, where people play a set and then talk through what methods they used. Weekends are saved for DJ nights and other arts, like experimental film screenings.
Other events are focused on gathering people from the area, such as Doggie Party happy hour. Dogs can enjoy the company while their owners enjoy some of the signature cocktails and revolving beers. One of the signature cocktails is named after Eleanor's dog, Guthrie. Though there are a variety of drinks, many of them include Amaro because, as a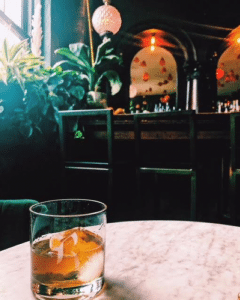 group, they appreciate the unique taste of the spirit.
"In the future, we hope to keep having more events that are less party orientated and more that benefit the community, nonprofits and all of Denver. Ones which aren't so one dimensional and continue the community safe space for creative thought." Eleanor said.
This summer she is most excited to work with THE COLLAB. Denver, which hosts classes at the bar ranging from fashion to graphic design to videography.
Find more information about Eleanor and the events at Fort Greene at: http://www.fortgreenedenver.com/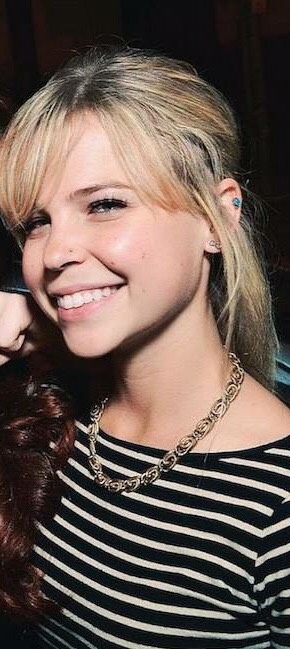 Helen Kuhn is a writer hailing from the east coast. She moved to Colorado in 2015 to finish getting her Bachelor degree in English at the University of Colorado. Before making the move to Denver she interned with the Daily Camera in Boulder and with Philadelphia Weekly. She spends her times slinging drinks for work and writing poetry for fun. When she isn't writing or messing around on the keys at open mics her passion for beer has led her to finding some of the most delicious breweries around the city. She can't wait to explore more and share her love for Colorado.