Eldorado Canyon State Park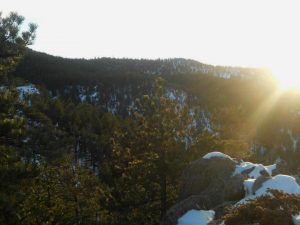 Tucked away in the Boulder Valley is the historical Eldorado Canyon State Park. It may be small, but it's one of my personal favorites. As many times as I've been, I'm always awestruck by the sheer magnitude of the quartzite cliffs and the vastness of the canyon. South Boulder Creek runs through it, adding to the wild-west feeling that emanates from the place. Best of all, now is the perfect time of year to visit. The parking lot is always at capacity during the summer, but it should be clear for a few more weeks.
The park is especially famous for its rock climbing routes – there are over 500 of them with varying technical difficulty. By contrast, hiking is limited with only three trails (I'm not counting Fowler or Streamside, as they are less than a mile each). But the beauty and the 1,000 ft. elevation gain make them worth doing. The Rattlesnake Gulch leads to the ruins of the Crags Hotel, which operated from 1908 to 1912 when it burned down. The foundation and the fireplace remain as an active archeological site that you can visit. Continuing upward, you'll come to spectacular views of the Continental Divide – some of the best in the area. The trail loops back to the railroad and down again, totaling 3.6 miles.
Horseback riders or more advanced hikers can take the Eldorado Canyon Trail that connects with the Walker Ranch Loop of Boulder. The views change constantly, shifting from the rocky canyon to steep hills to flat aspen groves. Like Rattlesnake, it gains over 1,000 ft. in elevation, but it totals 14 miles round trip so be prepared.
Don't be deterred if there's snow and ice at the trailheads – they're typically the worst part due to the shadowy locations and will get better as you go. There are also plenty of handrails as the trails get steeper but be sure to use caution and have respect for other hikers.
As you walk down the main road, staring up at the prodigious cliffs, here's a fun fact to think about: Between 1906 and 1949, Ivy Baldwin performed tight rope acts above the canyon, at 580 ft. in the air. Rock climbing doesn't seem so scary in comparison, does it?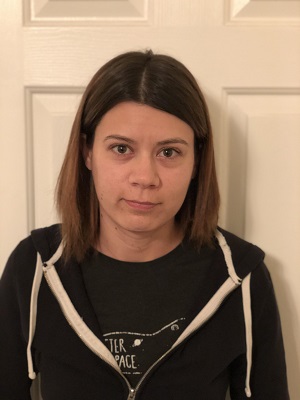 Evan is a writer, filmmaker and animator from Illinois. She moved to Boulder in 2011 to study film at the University of Colorado and fell in love with the Rocky Mountains. After graduation, she moved to Austin to pursue her film career. Despite the amazing tacos, music, and people, she found herself homesick and moved back to Denver, where there are far fewer cockroaches and seasons are an everyday occurrence. She is still writing screenplays and animating her own short films, and spends the rest of her time exploring new trails, towns, restaurants, and slopes all across the state.