El Chapultepec
Everyone knows there are a million reasons to love Denver, and the music scene is high on all of our lists. Ample doesn't quite cover it. We have Red Rocks of course, but we're also blessed with a ton of local bars that host live bands every night of the week. Not to mention DIY venues. Whatever your cup of tea is, you'll find it here.
Personally, I've always had a soft spot for old bars. They acquire a unique sense of character that only gets better with age. El Chapultepec is about as old as Denver bars get. For nearly a century it has stood on the corner of 20th and Market, serving Mexican food and drinks to loyal patrons. You grab a seat at the bar, order a drink, and just like that, you're a tiny part of its history too. It combines a longtime local hangout with an intimate music venue, and was allegedly a favorite of Jack Kerouac.
They also offer live jazz and blues music every night. For free. If you're into jazz, this is the place to go in Denver. The building is made of red brick with a linoleum floor scuffed by fifty thousand shoes. The atmosphere is authentic and lively. A few steps inside the entrance is a long bar that occupies the left half of the room. There are a few booths running along the right side and up front is a small stage. A doorway leads to another small room with a pool table and a few more booths. The walls are covered with dozens of autographed pictures of musicians that have played there over the decades.
El Chapultepec might seem like a small time joint, but they've hosted the likes of Ella Fitzgerald and Frank Sinatra. A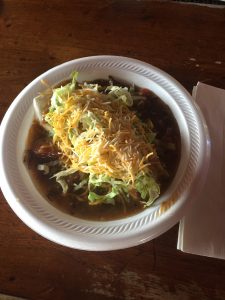 number of local groups as well as national acts frequent the stage. A different band is featured each night. The crowd is typically multigenerational, upbeat, and dancing. I don't know how many people actually fit inside, but you'll probably bump into all of them on the way to the bathroom. Due to limited space, everywhere is the dance floor. They also stay true to their roots as a cantina. The kitchen serves a full menu until 1 a.m., which is always fantastic. I'm a fan of the smothered chicken burrito.
This is a great place to check out if you're looking for live music or some food and drinks after a game. It's the perfect combination of a restaurant, bar, and venue. Did I mention they also have grasshopper shots if you're feeling adventurous? El Chapultepec is a Denver treasure that has withstood the test of time and come out smelling like roses (and green chile).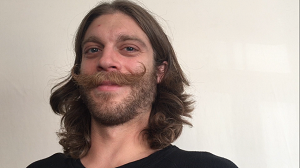 Jared is a local content contributor and aspiring author. He was fortunate enough to grow up in Golden, Colorado and graduated from MSU Denver. While an insatiable love of travel lures him all over the world, his roots remain firmly planted here. He enjoys writing short stories, poetry, children's books, societal observations, and everything else. A nature enthusiast and sunshine connoisseur, Jared is perfectly at home on any mountaintop or patio. He frequents art galleries and concerts, poetry readings and breweries, museums and bookstores. When he isn't making neighbors cringe at his musical attempts he can be found on a snowboard or sailboat, depending on the day. A perpetual adventurer and eternal patron of the road less traveled.