Denver Premieres International Cannabis & Hemp Film Festival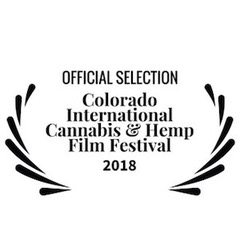 Prepare for Hollyweed as the Colorado International Cannabis & Hemp Film Festival premieres in Denver! Hosted by Infinite Perimeter, the film fest is a 4 day event during 4/20 week. The festival will be showcasing filmmakers who "promote generally positive messages related to cannabis and hemp." Starting Tuesday, April 17th, and ending with a final celebratory get together on Friday, April 20th (4/20), this event is one of several cannabis and hemp themed film festivals to be premiered in Colorado.
I am excited to be one of the judges reviewing the submissions. There have been over 61 so far. These have included films, music videos, documentaries, and scripts. Finalists and Semi-Finalists are currently being notified of their judging status and advance tickets are sold out!
The event is being held at Denver Open Media. The festival kicks off on Tuesday, 5-8pm, where "we'll watch films &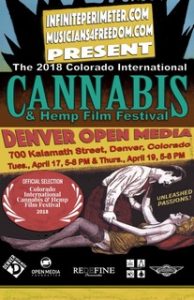 trailers at Denver Open Media in Studio A. On Wednesday, 5-8 PM, we'll take a break from watching to meet, greet, & snap photos in the upstairs Lounge. On Thursday, 5-8 PM, we'll recognize our award winners & also snap photos in the upstairs Lounge. At our live event, and in the days following, we'll explain via our website/email how to submit work to our Online Festival/Awards Event. At 2 PM Friday, 4/20, we'll host a surprise post-festival screening of the soon-to-be cult classic, Bong of the Living Dead."
This is my first time judging a film festival and I'm very excited to be involved. I've had the opportunity to review many pieces of work by several different filmmakers. Some of them been incredible, some have been terrible and everywhere in between. Critiquing works of art is very subjective. It's been nice being challenged to express my opinion in a way I haven't quite done before. I admire all of the hard work and determination put in by the artists, and the teams who helped create each piece.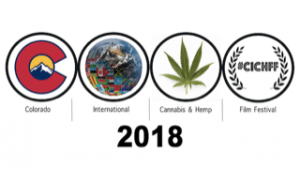 To learn more about the Colorado International Cannabis and Hemp Film Festival, you can check out their page on Film Freeway. This has some of the most updated information, and more can be found here. If you have any questions, feel free to reach out in the comments below. I'm looking forward to the announcement of the winners on Thursday and wish the best of luck to all those who made submissions!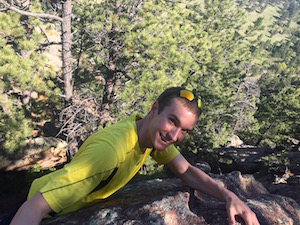 Antonio is a sponsored cannabis athlete and the Co-Owner of Marijuana Fitness Nutrition, which encourages living a healthy and active lifestyle while promoting marijuana's many benefits. A lifelong writer, with 15+ years of cannabis experience, he moved to Colorado in 2015, from Columbia, MO. It is here, in the incredible state of Colorado, where he's found who he truly is. He earned his B.A. in Psychology at Columbia College while quickly climbing the ladder of bank management, before he and his wife decided to leave it all behind, to create more meaningful lives. He and his wife now advocate for their biggest passions, marijuana, fitness, and nutrition. Even when not advocating for the cause, Antonio spends his life orbiting around these three topics. If not in the gym, or enjoying Colorado's many outdoor activities, he's in the kitchen fueling organically for his next activity, all while consuming cannabis. On the rare chance you can catch him lounging, it will be on his plush couch, with his wife and two cats, watching Netflix through a veil of smoke.