Denver Hex Fest
Hex Fest is Denver's largest metal festival of the summer. September 6th and 7th, the musical onslaught hits Lost Lake Lounge, The Bluebird, and Goosetown Tavern. The massive lineup includes 30 brutal bands, plus tons of food, drinks, merch, and even artists on hand giving out free hex tattoos. You read that right: free tattoos.
Hex Fest is way too big for one venue, so they're going with a three-pronged approach. Lost Lake Lounge, The Bluebird, and Goosetown Tavern will split the bands ten apiece over the two days. Needless to say, this event brings in bands from all corners of the metal underground. The lineup includes prominent Grindcore, Thrash, Death, and Noise artists, among many others.
Friday's headliners are Lightning Bolt, The Body, and Vimana. We'll also see performances from Author and Punisher, Sharptooth, Dreadnought, Echo Beds, Church Fire,The Munsens, Many Blessings, Green Druid, Necropanther, Ghosts of Glaciers, Ten Foot Beasts, and Mutator.
Saturday night's headliners include Pig Destroyer, The Dwarves, and Call of the Void. Sadly, this is the final show for Call of the Void. Supporting artists include Glacial Tomb, Sharone, Muscle Beach, Abrams, Palehorse/Palerider, Saddle of Southern Darkness, Bleakheart, Nightwraith, Pile of Priests, CYCLONUSFILTH, Velvet Q, and Giardia.
If you've never seen Pig Destroyer live, prepare yourself for a relentless barrage of pure unadulterated savagery. Over the last twenty years, they've developed an incredibly diverse sound that fuses elements of Grindcore, Thrash, and Doom. Some songs they keep short and sweet, others are drawn out metal odysseys, like their 37-minute track, Natasha.
Lightning Bolt is another heavy hitter in the world of underground metal. They strike audiences with reckless abandon, wielding frantic percussion, ultra-heavy basslines, piercing guitar riffs, and roaring vocals. Hailing from Providence, Rhode Island, they've put out four full-length albums with a fifth set to release in October titled, Sonic Citadel. It's definitely worth pre-ordering.
A whole weekend of metal at three rad bars? Sign me up. Plus, the aforementioned free tattoos? What else could you ask for? A black metal jumping castle? Don't be ridiculous. Show up ready to party and definitely catch Call of the Void's last show on Saturday night. Single day and weekend passes are on sale now. Also be sure to download the schedule so you don't miss any of your favorite bands. You can find all the info you need at https://www.facebook.com/DenverHexFest/.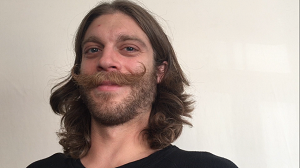 Jared is a local content contributor and aspiring author. He was fortunate enough to grow up in Golden, Colorado and graduated from MSU Denver. While an insatiable love of travel lures him all over the world, his roots remain firmly planted here. He enjoys writing short stories, poetry, children's books, societal observations, and everything else. A nature enthusiast and sunshine connoisseur, Jared is perfectly at home on any mountaintop or patio. He frequents art galleries and concerts, poetry readings and breweries, museums and bookstores. When he isn't making neighbors cringe at his musical attempts he can be found on a snowboard or sailboat, depending on the day. A perpetual adventurer and eternal patron of the road less traveled.