Denver Chalk Art Festival
The Denver Chalk Art festival returns to Larimer Square June 1st and 2nd. For the last 17 years, the annual event has flooded the streets with extravagant murals worthy of any gallery. This massive undertaking involves more than 200 artists of all ages and backgrounds. It has become a family favorite, and gives audiences a chance to see spectacular drawings, meet artists, and enjoy live music. Best of all, it's free to the public.
The participating artists come from all skill levels. While some are professionals, the majority are not.  Awards are given for best in show, best use of color, best 3D art, people's choice, artist's choice, most whimsical, and best reproduction of a master's work. One of the greatest parts of this festival is that it has a separate set of awards for youth entries. I can't think of a more awesome way to get young artists involved in art and interested in developing their skills.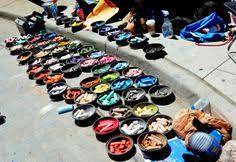 The artists begin their chalky marathon at 10 a.m. Saturday, picking their spots and starting the outlines of their drawings. Music starts at 12:30 with Jackson Harkness Trio, followed by Boot Gun, Sol Burial, Kid Wilderness, and Zen Mustache. Sunday starts again at 10 a.m. with artists filling in their works, mixing chalk to get their ideal colors, and trying to finish before the deadline. Switch Ghost hits the stage first at 12:30, followed by Monk Gyatso. At 5:00 the esteemed panel of judges will announce this year's awards. After the award ceremony, Latin Sol takes the stage to serenade audiences while they enjoy the finished work.
After seeing the artists work so hard, it can be difficult to accept the temporary aspect of the festival. The drawings are always magnificent. Everywhere you look there are depictions of legendary pop culture icons, fantasy creatures, and reproductions of classic masterpieces. It seems like a shame for them to be washed away by the next rainstorm. The artists, however, have a different perspective. The final product isn't the goal. The purpose of chalk art is in the process, and the beauty of creating the piece—however short-lived it may be.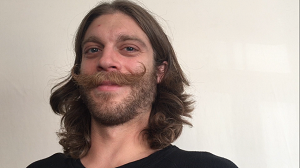 Jared is a local content contributor and aspiring author. He was fortunate enough to grow up in Golden, Colorado and graduated from MSU Denver. While an insatiable love of travel lures him all over the world, his roots remain firmly planted here. He enjoys writing short stories, poetry, children's books, societal observations, and everything else. A nature enthusiast and sunshine connoisseur, Jared is perfectly at home on any mountaintop or patio. He frequents art galleries and concerts, poetry readings and breweries, museums and bookstores. When he isn't making neighbors cringe at his musical attempts he can be found on a snowboard or sailboat, depending on the day. A perpetual adventurer and eternal patron of the road less traveled.