Denver Broncos – Running on Empty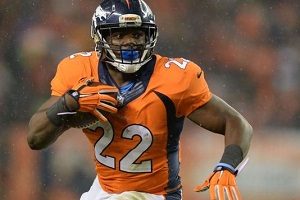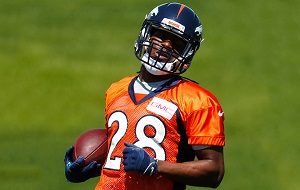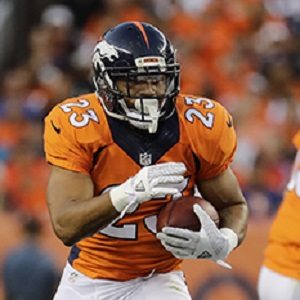 Last week, former Denver Bronco running back Terrell Davis was inducted into the NFL Hall-of-Fame. In his speech, he reminded the crowd of his unlikely rise to greatness that included transferring to the University of Georgia after his initial school cancelled its football program, being drafted in the sixth-round by the Broncos as a long shot to make the team, and only getting the chance to play running back after proving himself on special teams. Call it perseverance, great scouting, or pure luck, but the 2017 Broncos may need all three in the upcoming season based on their questionable depth at the position.
1) CJ Anderson – Anderson is penciled in as the everyday starter, as he should be. When healthy, CJ is a workhorse who can find the hole, pick up blitzes, and catch the ball out of the backfield. His post-season in the Bronco's 2015 Super Bowl run was monumental, but health is a major question. Anderson has never made it through an entire season as he started only seven games last year, six in 2015, and just seven more in 2014. With a resume that includes an MCL knee sprain in 2013, a concussion in 2014, two ankle sprains and a dislocated toe in 2015, and a torn meniscus last year, the backups better be ready.
2) Devontae Booker – After a slow start and high expectations, Booker had a decent rookie season. His 612 rushing yards were a team high, and his 31 receptions showed that he could thrive in a Mike McCoy offense. Unfortunately, Booker injured his wrist during training camp and will miss 6-8 weeks after recovering from surgery. Missing all of training camp and the pre-season will be difficult enough as the Broncos implement a new offense, decide on a quarterback, and patchwork an offensive line. But if Booker has any kind of setback, he could miss the entire season.
3) Jamaal Charles – Charles may be headed to Canton, Ohio, after his career is over, but after not playing a full season since 2014, his career may have ended three years ago. If healthy, Charles gives the Broncos the weapon they need to win the whole thing. But unless the Broncos have a hot tub time machine in their training room, Charles (12 carries for 40 yards in 3 games in 2016), Bernard Pierce (6 carries for 11 yards in 2015), and Stevan Ridley (3 carries for 7 yards in 2016) probably won't add much.
4) De'Angelo Henderson – The 5'7, sixth-round pick from Coastal Carolina must like the Terrell Davis comparison, but the similarities end there. Too small for special teams, it will be difficult for Henderson to make the roster, yet alone the practice squad.
5) Juwan Thompson/Andy Janovich – Thompson had 8 carries for 26 yards last season, was waived late last season, eventually signed back to the practice squad, and brought up again after injuries decimated the position. Janovich, one of the few fullbacks in the league, can give you carries in an emergency roll, but mainly excels on special teams.
Betting it all on CJ Anderson's durability and Booker's prognosis is risky, but watch for John Elway to bring in two or three salary cap casualties to try and fill a desperate need.
Image via Number Fire, Denver Broncos, Ron Chenoy USA Today Sports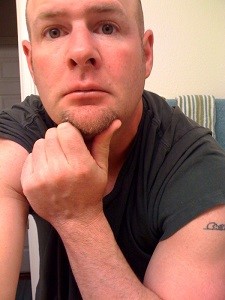 Alan Tapley is an educator, author, and blogger who has lived just outside of Boulder for the last twenty years.  His published work includes two novels, two children's books, a series of cartoons in the Minneapolis Star-Tribune, and multiple sports related articles. His love for family and the state of Colorado is only matched by one thing, his passion for sports.  The first baseball game he ever attended was at Wrigley Field, before there were lights.  At the final Bronco game at the old Mile High, he allegedly cut out a piece of his seat in the South stands.  But regardless of being here for the Avalanche's last Stanley Cup, the Rockies only World Series appearance, and all the Broncos' Super Bowl Victories, his wife never fails to remind him that he wasn't at the University of Colorado in 1990, like she was.  The year the Buffs football team won the National Championship.