CSU Hoops – Time's Up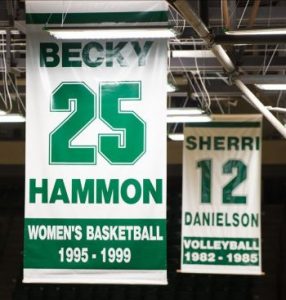 The Colorado State University Men's basketball program has a major problem.  Head coach Larry Eustachy and interim coach Steve Barnes were forced out for their treatment of players. The program finished with a record of 11-21 and their only internal candidate is a second-year assistant coach whose apex include three years as the head coach at Northwestern Kansas Technical College. To put it lightly, the Rams are in trouble.
But what if I told you that the perfect coaching candidate is just a phone call away. A current NBA assistant coach for the San Antonio Spurs under Greg Popovich, a former league MVP, All-Star, and Olympic medalist.  A three-time All-American, the WAC's all-time leader scorer, and best of all, a former CSU standout whose jersey hangs from the rafters.  For a program with only four appearances and one NCAA tournament victory in the last 25 years, it sounds like a slam dunk.
The only apparent issue is, he is a she, and she is Becky Hammon.
Hammon's coaching experience includes four years under legendary NBA coach Popovich, the five-time NBA Champion, and three-time Coach-of-the-Year.  Popovich's coaching tree includes numerous assistants that have gone on to prominent coaching careers. Bret Brown (76ers), Mike Budenholzer (Hawks), and Mike D'Antoni (Rockets) are all current head coaches that worked under Popovich. Steve Kerr (Warriors), Doc Rivers (Clippers), Avery Johnson (Alabama) all played under Popovich.  And the list goes on to include Monty Williams, PJ Carlesimo, Mike Brown, and Vinnie Del Negro as former Popovich trainees that eventually coached at the highest level.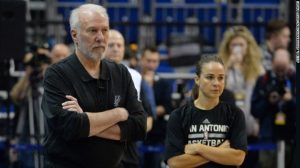 Skeptics may suggest that Hammon is better fitted for the women's game, but her resume of coaching begs to differ. Her coaching expertise is working with men at the world's highest level.  After an injury forced her out of the WNBA in 2013, Hammon attended Spurs' practices, coaching meetings, and planning sessions to further her craft.  An assistant coach for the following four years, Hammon learned the game under Popovich, coached in a NBA All-Star game, and even coached the Spurs' Summer League Team to the championship title.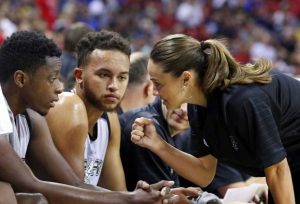 Haters may think that a woman doesn't understand what it's like to play like a man.  Hammon played professional basketball for 16 years, she was the WAC Player-of-the-Year, sweet-sixteen, Ring-of-Honor, Colorado Sports Hall-of-Fame, two jerseys retired, Olympic Silver medalist, 2nd team All-WNBA, and one of the top players in women's college and professional history.  If she can coach Tony Parker, LaMarcus Alridge, and the other top male players in the world, I think she can hold her own in Fort Collins.
Doubters may ask if she's hungry enough to go from the NBA to the WAC, but Hammon is fueled by the doubters.  Despite her high school accomplishments in South Dakota, Hammon was not highly recruited, despite her stellar college career, Hammon went undrafted, and despite her incredible pro career, Hammon had to play in the Olympics for another country after not being invited to play for team USA.  As the first full-time female assistant coach in any of the four major sports, hunger is probably not an issue.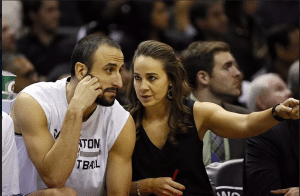 If you think recruits may struggle with the concept of a female coach, keep in mind that CSU ranked #141 in recruiting in 2017 and their 2018 recruitment class is not in the top #150.  I'll take my chances with Hammon showing up at your door….with Kawhi Leonard and Manu Ginobli.  And I'm guessing the new recruits, and University, will have a little more media coverage then they expected.  A record of 11-21, coaches removed for treatment of players, a program spiraling out-of-control, and the perfect coach waiting in the wings.  Times up Rams.  You're out of excuses.
Images via HoustonChronical, CNN.com, Mashable, Hoopshabit.com, ColoradoStateUniversity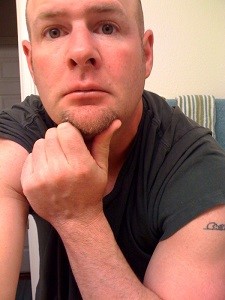 Alan Tapley is an educator, author, and blogger who has lived just outside of Boulder for the last twenty years.  His published work includes two novels, two children's books, a series of cartoons in the Minneapolis Star-Tribune, and multiple sports related articles. His love for family and the state of Colorado is only matched by one thing, his passion for sports.  The first baseball game he ever attended was at Wrigley Field, before there were lights.  At the final Bronco game at the old Mile High, he allegedly cut out a piece of his seat in the South stands.  But regardless of being here for the Avalanche's last Stanley Cup, the Rockies only World Series appearance, and all the Broncos' Super Bowl Victories, his wife never fails to remind him that he wasn't at the University of Colorado in 1990, like she was.  The year the Buffs football team won the National Championship.