Colorado Sports Teams – New Year's Resolutions
As we take the empty champagne bottles to the recycling bin and begrudgingly grab our gym bags, deep inside we know the inevitable is just days, or weeks away.  The New Year's Resolutions we have made to give up drinking, or finally get back in shape, just aren't sustainable.
The general problem is that we tend to make our goals too lofty.  We can renew our gym membership, but our five-days-a-week turns into much less than that, and by the time February comes around our New Year's Resolution is just a faint memory.  Giving up alcohol seems plausible considering the new year generally begins with hangovers, and the sour smell of Jagermeister and regret all over your shirt.  But that resolution barely makes it to the following weekend.
For 2020 I have decided to temper my expectations and set goals that are both realistic and achievable.  And because my probability of giving up alcohol, or obtaining six-pack abs is virtually zero, I've decided to make 2020's New Year Resolution for someone other than myself.  The sports teams of Colorado.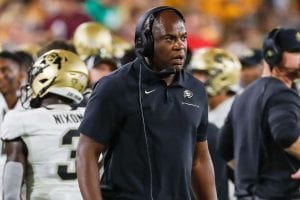 COLORADO BUFFALOES FOOTBALL – For the Buffs, all I am looking for in 2020 is six wins.  I understand that Steven Montez is graduating, and Laviska Shenault Jr. will be in the NFL, but it's just one more win than 2019.  I'm tired of 5-7.  First-year coach Mel Tucker took over the program from Mike MacIntyre and went 5-7, one win short of bowl-eligibility.  MacIntyre was replaced the year before after going 5-7 in 2018, which happened to be the same record that the Buffs went in 2017.  Give me six wins, give me the Tropical Smoothie Café Frisco Bowl or the Bad Boy Mowers Gasparilla Bowl, but give me a bowl game in 2020.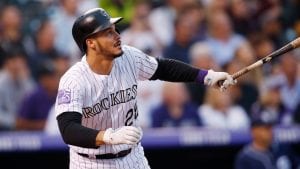 COLORADO ROCKIES – The Rockies need to make a resolution to play ball like they did back in 2018 when the team went 91-72, the pitching staff had a team ERA of 4.33, and Kyle Freeland, Wade Davis, and Bud Black were Big Time Performers.  And let's forget last year, when the Rockies finished 71-91, Freeland and Davis were a disaster, and Black barely kept his job.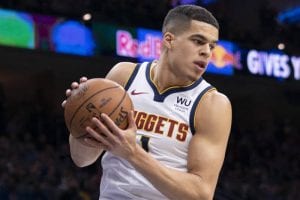 DENVER NUGGETS – The Nuggets need to make a resolution to give Michael Porter Jr. about 20 minutes a game until the playoffs begin.  The team gave their coach, Mike Malone, a long-term deal, but even this talented team is destined to just fall short to the Lakers, Clippers, or Rockets unless they take one more significant step forward.  If Porter at 21-years-of-age, six-foot-ten, and $3.5 million-a-year can replace Paul Millsap (34-years-of-age, six-foot-eight, and $30 million-a-year), the future is set for the next five years.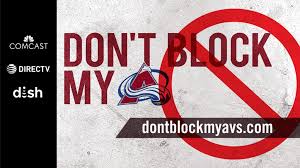 COLORADO AVALANCHE – Playoffs would be a nice goal for 2020, but I have one resolution for the team that is even better: figure out how to resolve your stupid contract dispute with Altitude Television and the cable networks! The Nuggets have TNT, ESPN, and other ways to periodically tune in. The Avalanche lead the Western Conference in goals with 144, and yet, I haven't seen any games.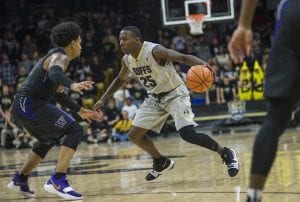 COLORADO BUFFALOES HOOPS – The one goal is to go dancing in March 2020, and I don't mean the NIT.  The team is 11-2, plays #4 Oregon on Thursday, and whether it's the 16th seed, the play-in game, or Chauncey Billups calling up the selection committee, it's time.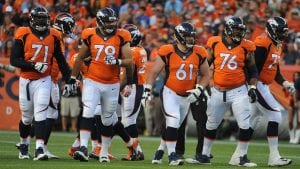 DENVER BRONCOS – Resolutions should be realistic and obtainable.  In 2020, I'd like to see the Broncos win two more games and go 9-7.  I'd like to see Drew Lock progress just enough that Bronco Nation is comfortable with a QB that's only started five NFL games.  And I'd like to see John Elway take an offensive lineman with the 15th pick in the draft, another in the third-round, and have nothing at all to do with the evaluation system.
Images via bleacherreport.com, ralphiereport.com, KXRM.com, denverpost.com, nhl.com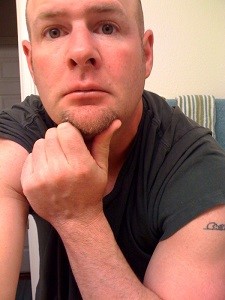 Alan Tapley is an educator, author, and blogger who has lived just outside of Boulder for the last twenty years.  His published work includes two novels, two children's books, a series of cartoons in the Minneapolis Star-Tribune, and multiple sports related articles. His love for family and the state of Colorado is only matched by one thing, his passion for sports.  The first baseball game he ever attended was at Wrigley Field, before there were lights.  At the final Bronco game at the old Mile High, he allegedly cut out a piece of his seat in the South stands.  But regardless of being here for the Avalanche's last Stanley Cup, the Rockies only World Series appearance, and all the Broncos' Super Bowl Victories, his wife never fails to remind him that he wasn't at the University of Colorado in 1990, like she was.  The year the Buffs football team won the National Championship.