Colorado Rockies–It's Not Over
It's barely August.  There are more than fifty games left in the regular season, and Colorado Rockies fans have seemed to have given up.  Where is your faith?  Where is your belief?  Colorado has tasted the playoffs two years in-a-row and you sit there like the season is already over.
Yes, the Rockies are nine games under .500, more than 20 games behind the Dodgers, and sit in last place in the NL West, but that doesn't mean it's over.
Just because the Rockies won only 6 out of 24 games in July and gave up 100 runs over a ten-game-stretch from July 13th to July 23rd doesn't mean it's over.
Sure, 20 games behind the Dodgers seems like a lot.  But the Rocks are only 8 games out of the last Playoff Wild Card spot and simply need to catch the Cubs and Nationals…and Phillies, Brewers, Giants, Diamondbacks, NY Mets, and Padres….but it's not over.  Wait.  Reds too.  Still not over.
Okay. Just because our pitching staff is last in the league (by a lot) with an ERA of 5.45, last in saves, last in strike outs, and gives up a league worst .276 batting average to opposing teams doesn't mean it's over.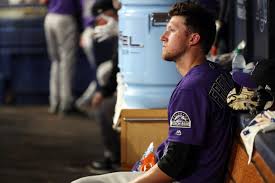 A lot of the bad ERA has to do with the struggling Kyle Freeland.  Last year he was 17-7 with a 2.85 ERA.  This year he's 2-9 with an ERA of 7.48.  Freeland should probably still be in the minors, but it doesn't mean it's over.
And last in saves is a relative term when your closer, Wade Davis, has an ERA of 5.46.  It's really hard to save games when you give up two runs every outing.  But it's not over.
It doesn't help that the Rockies failed to re-sign set-up man Adam Ottavino and his 1.57 ERA with the Yankees.  But it's not over.
Maybe the defensive has a little to do with all those runs allowed.  After all, the Rockies have committed 66 errors so far this season after having just 74 all of 2018.  And maybe DJ LeMahieu, his gold glove (not-to-mention his league-leading .332 batting average, 130 hits, 74 runs, and 74 RBIs) have a little bit to do with it….but it's not over.
There are more than 50 games left!  Not just 50 games left.  Where is your optimism?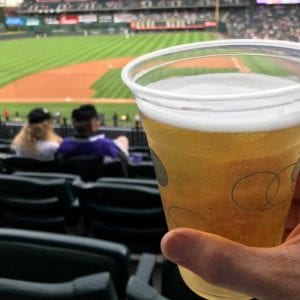 Against the Dodgers at Coors Field the other night, 45,000 fans filled the seats with a belief that the Rockies can do it!  Are you trying to tell me that most of those were Dodger fans?  Are you saying that thousands showed up just to watch beautiful skylines?  Drink microbrews?  Chat with friends while deciding on which LoDo bar to hit after the game?
Are you implying that 45,000 fans would attend a game just to see the occasional home run, care little about the outcome, and drink shots in the left field bar like they have no heart?
That doesn't sound like…well, it kind of sounds like. Look. It's not over!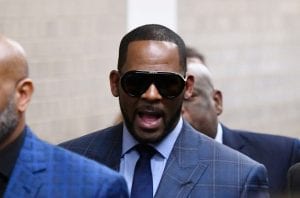 The word, belief, should be a part of every Rockies fan.  We believed in 2007 when the Rockies won the last 14 of 15 to clinch a playoff spot.  The chant, "I believe that we will win," became a Nation's mantra years back. And the legendary R. Kelly once proclaimed, "I believe I can fly…"
Wait. Scratch that last one.
The reality is that it looks like the season is pretty much over. The Rockies have no shot at the playoffs. And R. Kelly is most likely a pedophile.  But my math says that about 74 defeats are necessary to eliminate a team from playoff contention.  So, for 15 more games….
I believe.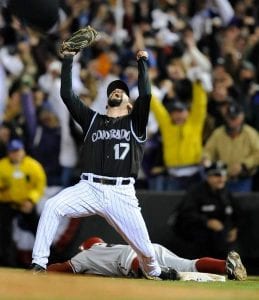 Just because the Rockies play in a home run happy ballpark, in a home run happy era, at altitude, with a baseball that is supposedly juiced, and rank only 12th out of 15 NL teams in home runs doesn't mean it's over.
Image via fox31denver, baseballmaven.com, denverpost.com, rollingstone.com, untappd.com, nypost.com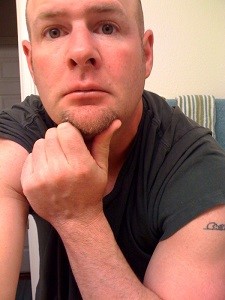 Alan Tapley is an educator, author, and blogger who has lived just outside of Boulder for the last twenty years.  His published work includes two novels, two children's books, a series of cartoons in the Minneapolis Star-Tribune, and multiple sports related articles. His love for family and the state of Colorado is only matched by one thing, his passion for sports.  The first baseball game he ever attended was at Wrigley Field, before there were lights.  At the final Bronco game at the old Mile High, he allegedly cut out a piece of his seat in the South stands.  But regardless of being here for the Avalanche's last Stanley Cup, the Rockies only World Series appearance, and all the Broncos' Super Bowl Victories, his wife never fails to remind him that he wasn't at the University of Colorado in 1990, like she was.  The year the Buffs football team won the National Championship.