Buffalo Hoops – Three Must See Games
The Colorado Buffaloes lost quite a few seniors from last year's basketball squad, but that never seems to affect coach Tad Boyle.  Boyle's team is off to another good start at 7-2 despite a lopsided loss to the 13th ranked Xavier Musketeers 96-69 last Saturday.  Colorado rarely has the benefit of McDonald's All-Americans or in-state Blue Chippers, but the strategy of four-year players, defense, and depth has led Boyle to a 149-95 record as the head coach, as well as an astounding 101-19 record at home.  This year's team is led by 6'6 senior guard, George King, and freshman point guard, McKinley Wright IV, last year's high school Mr. Basketball from Minnesota.
After a finishing 8-10 in the Pac-12 last season (19-15 overall) the question is whether Boyle has the inside game capability of matching up with the Pac-12 elites, and if the senior leadership can make the big plays at the end of games.  Here's a look at the three must-see games at the Coors Event Center this season.
Arizona State Sun Devils (January 4, 2018) – Bobby Hurley brings three senior guards to the Coors Event Center that play big minutes and make big shots.  Undefeated and currently ranked 16th in the country, Shannon Evans II, Kodi Justice, and Tra Holder (who lit up Xavier for 40 points) will be a tough match-up for the guard oriented Buffs.
Arizona Wildcats (January 6, 2018) – Arizona has gotten off to a slow start after being ranked as high as number two in the country, but you'll probably want to have a front-row seat to watch Arizona center DeAndre Ayton.  Ayton is a one-and-done freshman that averages 20 points, eleven rebounds, and is projected to be the first pick in next year's NBA draft.  Add super-guard Allonzo Trier and his 22-points per game, and the return of Rawle Alkins, and Arizona looks like a final-four team…at least talent-wise.
USC Trojans (February 21, 2018) – UCLA may be stealing the sunglasses (sorry about that LiAngelo) and the headlines, but USC is stealing the show in Southern California these days. With a decent inside-out game with the combo of 6'11 Chimezie Metu and 6'5 guard Elijah Stewart.  Metu (17 points, 11 rebounds, 3 blocks a game) is projected to be a high first-rounder in next year's draft, while Stewart is a solid second-rounder.  Both will be trying to increase their draft worth against a small and inexperienced front court.
The Buffaloes general concept of rotating multiple 6'7 guards/undersized-forwards throughout games works great in terms of defensive rotations and athleticism; but the lack of a decent low-post players is going to be a major issue.  Look for the Buffs to be somewhere near the lower-bottom of the Pac-12, but with McKinley Wright IV, a decent recruiting class, and the development of other young Buffaloes, Betty and Peggy, the Buffs 93-year-old twin sister cheerleaders should have plenty to cheer about soon.
Images via dailynews.com, zimbio.com, APcollegebasketball, CUindependent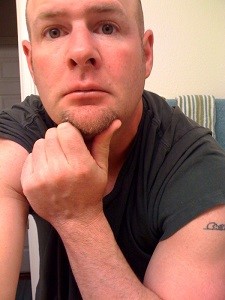 Alan Tapley is an educator, author, and blogger who has lived just outside of Boulder for the last twenty years.  His published work includes two novels, two children's books, a series of cartoons in the Minneapolis Star-Tribune, and multiple sports related articles. His love for family and the state of Colorado is only matched by one thing, his passion for sports.  The first baseball game he ever attended was at Wrigley Field, before there were lights.  At the final Bronco game at the old Mile High, he allegedly cut out a piece of his seat in the South stands.  But regardless of being here for the Avalanche's last Stanley Cup, the Rockies only World Series appearance, and all the Broncos' Super Bowl Victories, his wife never fails to remind him that he wasn't at the University of Colorado in 1990, like she was.  The year the Buffs football team won the National Championship.