Bronco Draft Gives Them a Chubb
With all the speculation leading towards the Denver Broncos selecting a quarterback-of-the-future in this year's NFL draft, gun-slinger John Elway failed to pull the trigger, but didn't draw a blank.  After Cleveland continued its historic failure of drafting quarterbacks by selecting Oklahoma's Baker Mayfield with the first overall pick, the Browns compounded their mistake by selecting Denzel Ward (CB/Florida State) providing the Broncos a gift of edge-rushing proportions.
It's possible that Elway had his eye on Mayfield or Sam Darnold (USC), but after both quarterbacks were taken off the board and can't-miss running back Saquon Barkley went number two to the New York Giants, the choice looked to be obvious.  Select Quenton Nelson (Notre Dame), to help solidify our struggling offensive line, or trade back for more picks.  But when Bradley Chubb was still on the board at pick number five, the decision became a no-brainer.
Chubb, the 6'4, 270 lb. defensive end from North Carolina State finished his senior campaign with 10 sacks and 26 tackles for a loss, giving him a career total of 26 sacks and 53 tackles for a loss over four seasons.  At the NFL combine Chubb dominated in every drill and showed his freakish athleticism by running a 4.65 40-yd dash.  Lining up Chubb opposite to Von Miller to rush off the edge, opposing quarterbacks may want to double-check their insurance policies.
The rest of the draft didn't fall as nicely.  In round two, Denver saw two more quality offensive lineman go off the
board right before their pick, including Will Hernandez (6'2, 327 lbs.) out of UTEP that ended up with the Giants.  Instead of selecting for the next best lineman, Elway chose Courtland Sutton, a big wide receiver from SMU.  Sutton is known for his good hands and looks to be the obvious third receiver the Broncos have been searching for, but so was Cody Latimer, and we know how that worked out.
Oregon running back Royce Freeman was taken third to fill the void left behind when Denver released CJ Anderson due to salary restrictions. Isaac Yiadom (CB/Boston College) was another 3rd round selection providing depth to a secondary that lost Aqib Talib, and Joey Jewell (Iowa) and Keiswhawn Bierria (Washington) were added to help at linebacker.
It wasn't until the sixth round and 183rd pick that Denver addressed the
offensive line by selecting Sam Jones out of Arizona State.  Jones, the Highlands Ranch native, played mostly center at ASU but is capable of playing other positions on the line.  Denver's final selection was David Williams (RB/Arkansas).
On paper it looks like the Broncos filled a lot of holes and are going back to the defense-first, create turnovers, and take-care-of-the-ball mentality that won us a super bowl.  But our quarterback position is still a question mark for this season and the future, our shabby offensive line was upgraded with some guy named Jared Veldheer, CJ Anderson was replaced by an unproven rookie, and we are relying heavily on names like Jake Butts, Connor McGovern, Brendan Langley, Devonte Booker, and Will Parks to win ball games.  This season could be a long one.
Images via 247sports,Rotoviz,NFLdraftbible,VaynerSports,DenverPost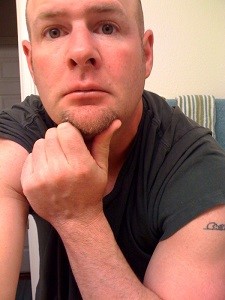 Alan Tapley is an educator, author, and blogger who has lived just outside of Boulder for the last twenty years.  His published work includes two novels, two children's books, a series of cartoons in the Minneapolis Star-Tribune, and multiple sports related articles. His love for family and the state of Colorado is only matched by one thing, his passion for sports.  The first baseball game he ever attended was at Wrigley Field, before there were lights.  At the final Bronco game at the old Mile High, he allegedly cut out a piece of his seat in the South stands.  But regardless of being here for the Avalanche's last Stanley Cup, the Rockies only World Series appearance, and all the Broncos' Super Bowl Victories, his wife never fails to remind him that he wasn't at the University of Colorado in 1990, like she was.  The year the Buffs football team won the National Championship.