Brady vs. Foles – Why the Broncos Should Care
As John Elway educates himself on Eagles potential free-agent quarterback Nick Foles next Sunday, he may want to take a refresher course in American History.
History has taught us that you need a Hall of Fame quarterback to win the Super Bowl, and not just competent ones like Nick Foles, Case Keenum, or Kirk Cousins.  And when Tom Brady heads to the victory parade with his shiny new pair of Uggs, holding his 6th Lombardi Trophy, Elway may want to jot down some notes.
There have been 51 Super Bowls and if we assume that Tom Brady, Drew Brees, Aaron Rodgers, Ben Rothlisberger, and the Manning brothers are all destined for Canton, 40 of the 51 winning quarterbacks are Hall of Famers. Of those eleven exceptions, a few are borderline Hall of Famers that may still get in some day, and five others played for teams with some of the most dominant defenses the NFL has ever seen.  Take away the quarterbacks that played for defensive anomalies like the 1985 Bears, 2000 Ravens, or the 2013 Seahawks and you're down to just five that aren't Hall of Famers.  Doug Williams, Mark Rypien, Jeff Hostetler, Joe Theismann, and Joe Flacco.
Hostetler stepped in for an injured Phil Simms in week fifteen in leading the NY Giants, and Washington's Joe Theismann happened to win the Super Bowl in a strike-shortened season back in 1982.  That leaves three quarterbacks out of 51 Super Bowls as outliers.  Doug Williams may still get to the Hall of Fame as the first African American to win a title, Mark Rypien had a great team around him, and everyone remembers the 2012 playoff game at Mile High where Denver's Rahim Moore misplayed Joe Flacco's desperation Hail Mary to force overtime, before eventually moving on and taking the title.
Elway can roll the dice on AJ McCarron, Josh McCown, or Matt Moore, but he'll be playing against the odds.  The four potential Super Bowl winning quarterbacks in thisyear's playoffs were Blake Bortles, Case Keenum, Nick Foles, and Tom Brady.  Which three names don't fit here?  Do you really think it's acoincidence that Rex Grossman, Jake Delhomme, Kerry Collins, and David Woodley were runner-ups in the big game?  Or that the only rings the Broncos have were piloted by Elway and Peyton Manning?
Maybe Elway went with Trevor Siemian, Brock Osweiler, and Paxton Lynch hoping our defense was the 2002 Tampa Bay Buccaneers, that one of them could be our Mark Rypien, or was hoping for a Hail Mary.  But as Elway continues his search for our QB of the future, terms like solid, reliable, and second-tier may be an improvement, but future Hall of Famer seems to be the prerequisite if he wants a championship.
Images via CBSsports, NBCsports, Uproxx, ESPN.com, SportsUncorked, ChicagoBears, BleacherReport, TheNewsTribune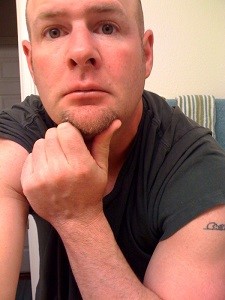 Alan Tapley is an educator, author, and blogger who has lived just outside of Boulder for the last twenty years.  His published work includes two novels, two children's books, a series of cartoons in the Minneapolis Star-Tribune, and multiple sports related articles. His love for family and the state of Colorado is only matched by one thing, his passion for sports.  The first baseball game he ever attended was at Wrigley Field, before there were lights.  At the final Bronco game at the old Mile High, he allegedly cut out a piece of his seat in the South stands.  But regardless of being here for the Avalanche's last Stanley Cup, the Rockies only World Series appearance, and all the Broncos' Super Bowl Victories, his wife never fails to remind him that he wasn't at the University of Colorado in 1990, like she was.  The year the Buffs football team won the National Championship.