Bracketology: Ten Huge Mistakes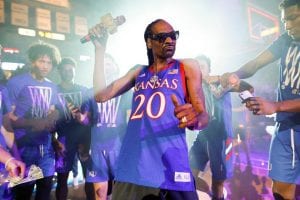 March is around the corner, and with that comes the NCAA Basketball Tournament and the chance of finally winning your office pool.  You've watched numerous games, analyzed teams, and narrowed it down to a dozen possibilities and a couple of favorites.  All you need now is your bracket and the matchups.
And yet, year after year, your bracket sheet is filled with more bad picks crossed off by black sharpies than good one's highlighted by, well, a highlighter.
Here are ten mistakes to avoid when it's time to make your picks again this March.
Don't pay attention to the Conference Tournaments. Mary's beat Gonzaga in last year's Conference Tournament and you probably panicked.  It's the end of a long season and the underdog is playing for their entire season, while the favorite is looking way ahead.  Riding a hot team into March is one thing, but don't shy away from the good teams that failed to show up that week.
Don't try to pick upsets in the first two rounds. Kansas is weak at the free throw line, it's a down year for Duke, San Diego State hasn't played anyone.  That all may be true, but none of these teams are likely to get exposed until they play major talent in the sweet sixteen.  You may get fortunate with a first round upset pick, but it's doubtful your Cinderella is going to dance much further.
Pay attention to a team's conference. While you shouldn't discount the talent of a Creighton, Dayton, or any team from a Mid-Major that has can beat anyone on a given day, understand that the ACC's seventh best team is probably better than 90% of the rest in the field.
Don't guess on the five versus twelve. Every year a 12 seed upsets a 5 seed.  And every year bracket novices try to guess which game out of the four it will be.  If you really feel that Michigan is going down to Yale this year, fine.  But don't do it because of the seeds.
Make sure your team has veteran leadership. It obviously helps to have an NBA lottery pick, or a McDonald's All-American on the team you've picked to go all the way.  But look for a team that has plenty of upperclassmen that have been there before, are composed under pressure, and aren't afraid of the moment.
Be careful of teams that defend but can't score consistently. Sorry Colorado, that's you.  It's a recipe for good basketball that can get you 20 wins during the regular season.  But in March, it generally allows inferior teams to stay close, which will bite you eventually.
In a small pool go with favorites. The reason most of us don't fill our brackets with four number ones, or Kansas, Duke, Michigan State, and Kentucky every year is because with so many entries the chances of winning without originality is slim.  But if it's just ten of you by the water cooler, don't overthink it.
In a large pool go with a three or four seed. Most of the world is picking Kansas. A few hundred- thousand others are picking Duke or Gonzaga. Your best value bet is on a team like Seton Hall, Louisville, or Villanova type.  Good enough to win it if they get on a roll, and much less competition in the pool if they happen to advance.
Understand the math. I like your thought of picking the Colorado Buffaloes to win it all.  After all, no one outside of Boulder will have that same pick.  But keep in mind that 10 of the last 13 winners were number one seeds, and 22 of the last 35.  The odds are just not in your favor.
Have more than one bracket. The purest believe that you can only have only bracket, but that's like buying just one lottery ticket.  It is true that your first bracket sheet is the one that counts and should be displayed in the open for all to see.  But that doesn't mean you can't have a backup in case your team gets upset by Wichita State.
Images via bleacherreport.com, ky3.com, uwdawgpound.com, interbasket.com, cbssports.com, spokesmount-review.com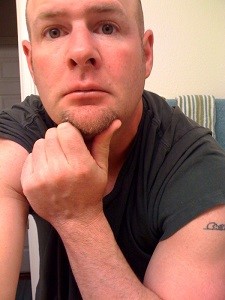 Alan Tapley is an educator, author, and blogger who has lived just outside of Boulder for the last twenty years.  His published work includes two novels, two children's books, a series of cartoons in the Minneapolis Star-Tribune, and multiple sports related articles. His love for family and the state of Colorado is only matched by one thing, his passion for sports.  The first baseball game he ever attended was at Wrigley Field, before there were lights.  At the final Bronco game at the old Mile High, he allegedly cut out a piece of his seat in the South stands.  But regardless of being here for the Avalanche's last Stanley Cup, the Rockies only World Series appearance, and all the Broncos' Super Bowl Victories, his wife never fails to remind him that he wasn't at the University of Colorado in 1990, like she was.  The year the Buffs football team won the National Championship.