Bites with Blondie: …And to all a Goodnight.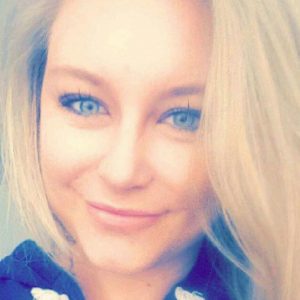 Did you miss me?
I know it's only been two weeks, but I figured it was time to reach back out to my loyal readers.
After serving as a food columnist intern for the past three months, I can safely say that I have found my calling. Anyone will tell you, I love food and telling people about it. I love helping to promote local businesses that I think everyone would enjoy. I love that my talent for writing is being put to good use, and that my late grandmother would be so proud of me for pursuing it. But what I love most about having this slice of internet paradise, is having the total creative freedom to feature whatever my little heart desires, with all of you as my readers. When given this opportunity, I wasn't sure what to expect or where it would go. Thankfully, it has led me to all of YOU…and more carbs than I'm willing to admit.
These past three months have flown by. I remember being nervous about the first article, not entirely sure what you would like, but feeling ecstatic with the positive feedback and surge of followers on Bites with Blondie Instagram page. I remember meeting my colleagues for the first time, receiving an insane amount of compliments for my writing style and being known as the one of the few who branded themselves successfully at the publication. I remember how excited I get when creating engaging content for all of you and your sweet comments helping to propel me on this journey.
I have had the opportunity to work with amazing colleagues, learn more about the restaurant and food industry, meet awesome local business owners, sample some killer dishes, and explore areas of Denver I had yet to experience.
Basically, this has been the best damn internship to date. I'm not crying, you're crying.
OnDenver has not only given me a platform to share my delicious adventures, but it has given me a true foodie voice. As 2018 comes to an end, so does this column.
But only for a few weeks!
That's right! After the best three months, I have been offered (and obviously accepted) the position as your official food columnist at OnDenver/MetroSampler! Keep your eyes peeled, and tummies grumbling, because Bites with Blondie will be back bi-weekly (twice a month) in the New Year!
I look forward to another year filled with all of you and even more delicious adventures.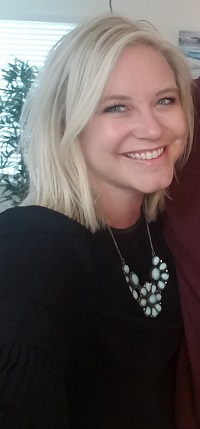 Katie traded in her flip flops for hiking boots at age three when her family moved from sunny Florida to even sunnier Colorado.  Katie's passion for food began at an early age when she would retrieve a strip of bacon from the counter each morning - a daily treat from her nanny.  That was only the beginning for her love of food.  After graduating with a degree in Communications (with an emphasis in Public Relations), she got her foodie start as Yelp Denver's first intern and has been scouting places to nosh all over Denver since.  For the past 9 years, Katie has maintained Yelp Elite status and made lasting relationships with local business owners, while continuing to be an avid food consumer and writer.  Her latest cravings and discoveries are frequently documented on her Yelp page.  Katie is known for her unique and witty writing style, obsession with avocados, and is considered the go-to girl when it comes to finding a place to dine.  When she's not finding a way to quit her day job to be the next Guy Fieri, she can be found slinging balls on the golf course, binging on true crime podcasts or indulging at a local brewery in the burbs.  Look for her work each 
Friday
 under Bites with Blondie.