Be On Key
If you're into jam bands or are even vaguely familiar with that scene in Denver, you've probably heard of Jay Bianchi. If that doesn't ring a bell, you've most likely been to Sancho's Broken Arrow, or Owsleys. Maybe you remember Quixote's(RIP). If none of this sounds familiar, you may have just gotten here, which is fine, and now you know about some cool spots to check out. Bianchi is a die-hard deadhead and his establishments tend to reflect the sentiment. They're all incredibly welcoming places to relax, grab a drink, and enjoy good music. His latest project, Be On Key Psychedelic Ripple, brings back all the nostalgia you could ask for, while keeping the spirit alive and well.
Be On Key occupies the old Wrangler building at 1700 Logan Street. There's parking out back (a major plus). Inside is a large main room with the bar, stage, and some booths for the few people not perpetually dancing. The walls are completely covered with vintage merch. Tapestries, band art, and autographed pictures of late great musicians. You'll see lots of posters with old school psychedelic fonts. Dancing bears everywhere. An accumulative 5,280 feet of dreadlocks. They have live music most nights, and they get some really awesome musicians. You can catch acts like Melvin Seals and JGB, the Ramblin Roses, and Shakedown Street. They also have a game room if pool is your thing and a back patio for your smoking needs.
Deadheads may very well be the most committed fans on the planet. I come from a whole family of them. I went to shows in the womb. I probably came out with Terrapin Station playing in the background. My dad and uncle have racks and racks of tapes from every Dead show they can get their hands on. Underground recordings, unreleased sets, basement JGB tapes. They remind me of old sommeliers running their fingers over the labels, picking the right one for any given occasion. Arguing about whether Jerry played Franklin's Tower better in Oakland in '76 or Buffalo in '77. That's the same kind of devotion Bianchi brings to the table. Check out the current event schedule at www.beonkeys.com, or just stop by. You're sure to find a kindred spirit.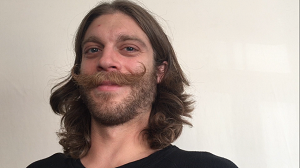 Jared is a local content contributor and aspiring author. He was fortunate enough to grow up in Golden, Colorado and graduated from MSU Denver. While an insatiable love of travel lures him all over the world, his roots remain firmly planted here. He enjoys writing short stories, poetry, children's books, societal observations, and everything else. A nature enthusiast and sunshine connoisseur, Jared is perfectly at home on any mountaintop or patio. He frequents art galleries and concerts, poetry readings and breweries, museums and bookstores. When he isn't making neighbors cringe at his musical attempts he can be found on a snowboard or sailboat, depending on the day. A perpetual adventurer and eternal patron of the road less traveled.