BBQ + Beer = Centennial's Annual Brew-N-Que
It's that midpoint in summer where you halfway crave the crisp scent of Autumn in the Rockies, and halfway begin to mourn the ending of the season. The 2nd annual Brew-N-Que BBQ and Beer festival is tomorrow in Centennial Center Park in Centennial, Colorado and it couldn't come sooner this year, alleviating those mid-summer, post 4th of July blues. From 3pm-7pm, you can gorge on an abundance of delicious BBQ from various area food trucks, and sample a number of local craft breweries while listening to live music. It is free to roam around, though all food is available for separate purchase. The beer tasting punch cards are only $15 and get you a tasting mug10 3oz samples—but be warned, they did sell out last year, so it is advised to purchase them in advance. The participating breweries this year include: Barnett & Son, Blue Spruce, Bristol, Declaration, Elk Mountain, Grist Brewing, Halfpenny, Hall Brewing, Lost Highway, Lone Tree, Resolute Brewing, and Two22 Brew.
Centennial Civic Center Park is an easy 20 minute drive from Denver's city center, and boasts 11 acres, including plenty of shade, a water park, a park play area, and of course, plenty of room to wander and enjoy your Saturday afternoon with stomachs full and taste buds satiated. There is plenty of space and more than enough activities to keep the whole family entertained as you taste your way through more breweries than they would generally allow you to brewery hop to. Just make sure you have a responsible DD!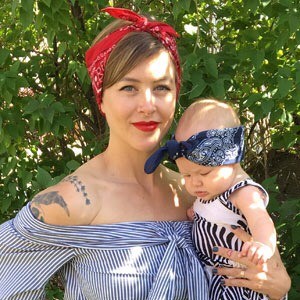 Erica Hoffmeister earned an MFA degree in creative writing and an MA in English from Chapman University of Orange. She has creative work published in the literary journals Shark Reef, Rat's Ass Review, Split Lip Magazine, and others. She has been teaching for over a decade (claiming 8th grade as her favorite grade level because she's an actual crazy person) and currently teaches composition and literature courses for Morgan Community College out of Fort Morgan. Always considering herself a bit of a beer nerd, she met her husband at Our Mutual Friend brewery while on vacation and fell in love with him, Denver, and its beer scene in one fatal swoop. While born and raised in Southern California, don't worry—she's earned her spurs as a transplant by creating her very own Colorado native. As a new mom, she is currently renegotiating her role as a world-traveling, bar-hopping, beer-loving free spirit by taking advantage of Denver's beer culture, where you can find as many babies in breweries on any given afternoon as beers on tap.