Artist Spotlight – Rachel Fisher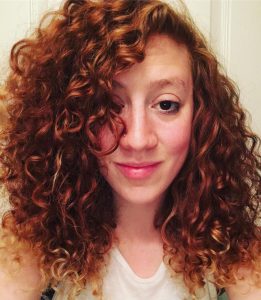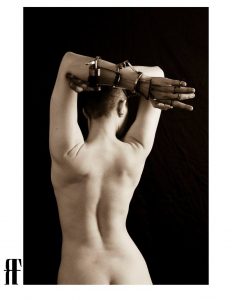 Rachel Fisher is an artist that specializes in metal fabrication and metalsmithing to create her complex, bizarre, and ultimately incredible sculptures and other jewelry pieces. Not only does she create sculptures, she also does a bit of everything including: painting, drawing, photography, and more.
Originally from Greenwich, Connecticut, Fisher grew up creating art as second nature, having a grandmother who was also an artist. Fisher started as a painter, but would later move on to sculpture art as a main focus after being inspired by her college sculpting classes.
Fisher moved to New York City after graduating from school in order to pursue creating jewelry. However, after living in New York for an extended period of time she eventually found a calling elsewhere. "Focusing on my career and the lifestyle of New York City made working on my art a challenge." Her move to Denver has sparked her creative interests and she plans to do more with her various art forms, especially sculpture.
Fisher creates her fascinating metal objects by fabricating and manipulating white, yellow, and red brass, as well as using silver and copper. Her metal works are created to fit to the human form; one can see this in her photos that show models wearing the objects. The other "models" in her photos were created using a real life human model molded in wax. The wax molds, according to Fisher, create a much more lifelike looking piece. The viewers will find themselves looking at these wax mold models and be confused as to whether it is an actual human being or not.
Fisher's main focus in all of her art is the human form. "With my sculptures I wanted to show how metal interacts with the human body, the models all wear these objects and it features a different part of them." When asked about why she chooses to focus on the human body, Fisher says, "The human body is my main inspiration, it is all you've got. For some reason it just fascinates me. I have no other sort of meaning behind my work or anything. It is all just related to the human form." Fisher also chooses not to name her works due to feeling limited and putting it in a box. "I am not trying to save the world or anything with a certain meaning behind my work, all respect to those that do, but it is just an expression of myself."
Now that Fisher has transitioned into her new life in Denver, she hopes to continue to pursue her dreams as a career artist and will hopefully have more time to create and do what she loves to do.
To check out more of Rachel Fisher's amazing sculptures, paintings, and more, follow these links to her website and other social media
https://www.instagram.com/rachelfisherartist/
https://www.facebook.com/rachel.fisher.54738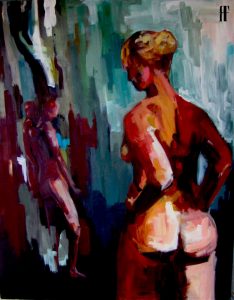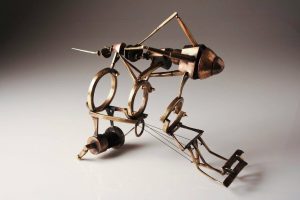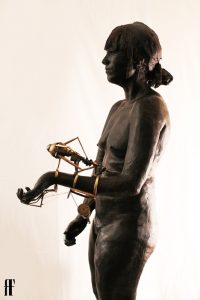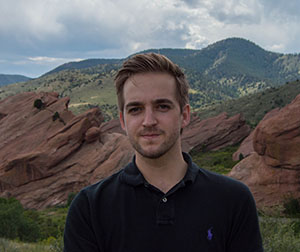 Graham Rendell is a native of Colorado, growing up in Evergreen, Denver, and Steamboat throughout various points of his life. He attended Saint Mary's University of Minnesota where he completed his BA in Journalism and Public Relations. He also completed an Art minor due to his passion for photography. Not only is he an avid photographer and writer, but a passionate musician as well. When he is not taking pictures around Denver or writing, he is likely to be found playing guitar with his band, or teaching students how to play the instrument that has made a profound impact on his life. Graham is looking to further use his skills in writing and photography in the photojournalism field to promote not just his own work, but the beautiful state that he has spent the majority of his life in.