Artist Spotlight – James Bohling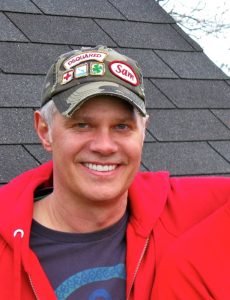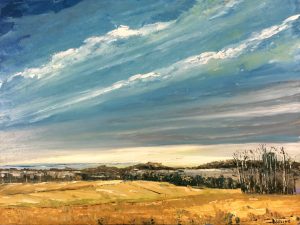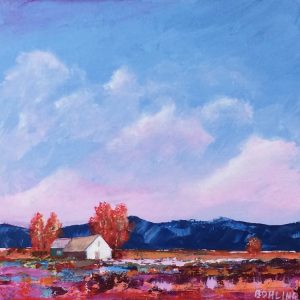 Living in Colorado, we have grown accustomed to the beautiful scenery we see every day. Something like a drive through the mountains or the colors in the sky above seem to go unnoticed. For James Bohling, his art captures not just the beauty of Colorado and the Midwest, but paints a literal picture that help the viewer experience and remember scenes we often take for granted.
Bohling grew up around the countryside of Nebraska and Colorado where life was simple, quiet, and self-sufficient. He first started getting into painting when he was in college, taking different art courses and experimenting, but never taking it seriously until years later. After being encouraged by a friend, Bohling decided to show some of his paintings to the public. "I was invited to go to an art show and to share a tent with my friend who was showing her work. I was nervous at first because I had never shown my art to anyone but family and friends." When he did attend the show however, things went better than expected. "I ended up selling all of the paintings I brought with me. That was when I realized, hey, maybe I can do more with this after all."
Today, Bohling recreates many of the scenes he has lived through in his art. Applying acrylic paints to canvas, he utilizes colors and themes that you would find in rural areas of the Midwest and Colorado. Barns, mountains, and vast open landscapes with brilliant skies above are a common theme in Bohling's incredible works. "My art sometimes takes on an abstract look because of the skies, but I think it actually does look like that in real life. The colors in the sky almost make things look unreal."
Bohling hopes his paintings bring on feelings from people that help them observe the world around them. "I think often times people overlook what is beautiful. The Earth should be appreciated. Take the time to stop and look around."
Check out more of James Bohling's work at
http://www.jamesbohling.com/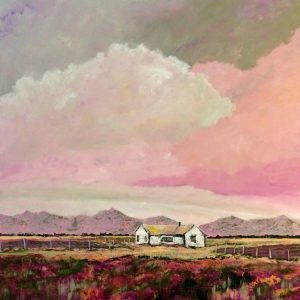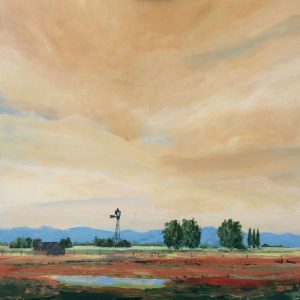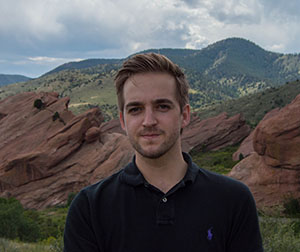 Graham Rendell is a native of Colorado, growing up in Evergreen, Denver, and Steamboat throughout various points of his life. He attended Saint Mary's University of Minnesota where he completed his BA in Journalism and Public Relations. He also completed an Art minor due to his passion for photography. Not only is he an avid photographer and writer, but a passionate musician as well. When he is not taking pictures around Denver or writing, he is likely to be found playing guitar with his band, or teaching students how to play the instrument that has made a profound impact on his life. Graham is looking to further use his skills in writing and photography in the photojournalism field to promote not just his own work, but the beautiful state that he has spent the majority of his life in.