Art of the State
The Art of the State is an expansive series covering as much of the Colorado art scene as possible.
This isn't a normal exhibition; it's a full scale immersion. Open to all Colorado artists and every type of media, this is an incredibly diverse event that attracts hundreds of artists. It takes place at the spacious Arvada Center for the Arts and Humanities. Home to three separate galleries and over 10,000 square feet of exhibition space, the Arvada Center is one of the few venues in the Denver area large enough for a collection of this magnitude.
This event always draws some big names from the art world. Previous award winners include sculptor Scarlett Kanistanaux, abstract artist Andrew Roberts-Gray, and installation artist Derrick Velasquez.  This year there were over 1,500 entries from 566 Colorado artists. From those, 154 pieces by 135 artists were chosen. Finalists include Nicole Banowetz, Chapin Dimond, Dorothy DePaulo, Bonnie Lebesch, and Terry Maker, as well as a number of lesser known, but enormously talented artists. On the judges panel were Collin Parson, the Arvada Center Director of Galleries, Joy Armstrong from the Colorado Springs Fine Art Center, and Daisy McGowen from the University of Colorado- Colorado Springs Galleries of Contemporary Art.
The Art of the State has nearly every kind of art you can think of. There are vibrant paintings, scupltures hanging from the ceiling, landscape photographs, inflateables, a video game built using household appliances, and so much more. Among my personal favorites were Mark Penner-Howell's Excelsior and Lara Whitley's Homecoming.
Mark Penner-Howell is a Denver-based artist/illustrator with a style that blends pop culture, politics, and subliminal marketing techniques. In  2006 he left a career in advertising to pursue his passion for art full time. He likes to add an underlying narrative to his works and they often include comical advertisements or phrases in the background. He has been featured in numerous exhibitions and galleries in the Denver area and is currently represented at Walker Fine Art. Excelsior is one of his more serious pieces. Created using a combination of gel pens, colored pencils, and gel transfer on panel, it's a portrait of a female fighter pilot in combat gear. Her face is mostly hidden behind a respirator and phrases like "Alive and Awake" and "Empire" float in the background. What stands out is the amount of expression conveyed by just her eyes.
Lara Whitley is a visual artist who specializes in installations and sculptures. She holds a BA from UC Berkeley and is currently based in Aspen. Her work has shown in solo and group shows throughout Colorado, Wyoming and Tennessee. She has held residencies at the Red Brick Center for the Arts, the Brush Creek Foundation for the Arts, and the Aspen Community School. Whitley finds her inspiration from repurposed items, discarded treasures, people of her community, and the ever-present nature around her. Her hanging installation, Homecoming, is visually spectacular. It's a large sculpture made from hundreds of glass shards hanging in the shape of a house. This particular piece is emblematic of Whitley's talent for transforming recycled materials into beautifully reimagined works of art.
You can still check out this fantastic exhibiton thru March 31st, and all three galleries are open 7 days a week. The Art of the State exhibition showcases some of the best artists Colorado has to offer. It draws from a pool of both emerging and well-established artists, encompassing a wide range of mediums, styles, and concepts.  The Arvada Center for Arts and Humanities is located at 6901 Wadsworth Blvd in Arvada.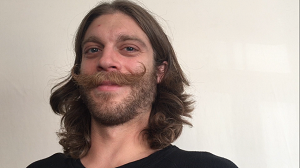 Jared is a local content contributor and aspiring author. He was fortunate enough to grow up in Golden, Colorado and graduated from MSU Denver. While an insatiable love of travel lures him all over the world, his roots remain firmly planted here. He enjoys writing short stories, poetry, children's books, societal observations, and everything else. A nature enthusiast and sunshine connoisseur, Jared is perfectly at home on any mountaintop or patio. He frequents art galleries and concerts, poetry readings and breweries, museums and bookstores. When he isn't making neighbors cringe at his musical attempts he can be found on a snowboard or sailboat, depending on the day. A perpetual adventurer and eternal patron of the road less traveled.