Access Gallery: Art for the Heart
You will find many choices when you want to visit an art gallery in Denver, in fact you may be overwhelmed not only with the variety of art galleries but the art districts! My first stop was the Access Gallery in the Santa Fe Arts District just south of downtown.
I think Access Gallery stands out to me because it's doing something very worthwhile with the art program for people that are often overlooked or even shunned. Access Gallery is unique, it is a nonprofit that has been in operation since the mid-seventies, all the work is done by adults with disabilities who are given an opportunity to shine through the program at Access. Artists have many opportunities to create original artwork, make income, build a professional portfolio and be involved in the community. There are several community involvement programs, local school events, gallery showings, and local artists hired on each year.
The vibe at the gallery is fun and upbeat, you can feel the excitement as you enter the door! There is a wide variety of work that stands out among the work at other galleries in its level of unflinching honesty and creative use of materials. You can feel the passion of the artists and it is truly hard to pull your attention away!
Their next show is the annual Fundraising event 99 pieces of art on the wall which will be Sept 15. They have 99 pieces of art from the students to some of the best known artists in Denver and across the country. Prices range from $50 to $500. The event is designed to be an affordable and accessible fundraising event.
After that they have a show called "Reflections" where they are working with the Down Syndrome Association through their college for life program.
For a list of shows and to volunteer or make donations visit
www.accessgallery.org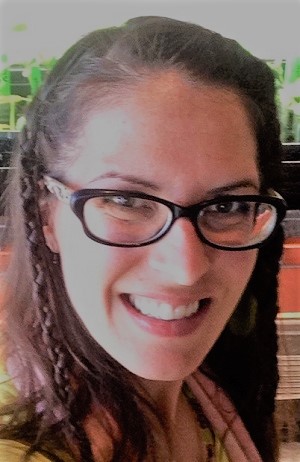 Katy was born and raised in Gravette, Arkansas. She grew up in a holler several miles from the nearest small town and spent hours playing in the nearby fields and creeks. She learned to appreciate the beauty of nature from a young age and was always creative. Her parents gave her free range to decorate her room and paint murals on the walls. She studied many different subjects in college but ultimately received her bachelor's of arts in anthropology from the university of Arkansas in Fayetteville. She loves to use her artistic skills to create positive change. She has donated paintings for silent auctions to numerous causes that pull at her heart strings from sexual assault awareness and prevention to the environment to vacation bible school. She has painted several storm drains in Arkansas with the reminder that they drain into local streams. She loves to travel and learn new things but at the heart of it all is God and her family, which are what truly inspire her to do her best work.