A Real Fake Life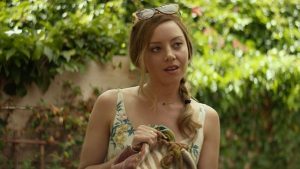 Post a pic or it didn't happen.
As of last month, there were a hair over 2 billion active users of Facebook. Maybe you're not old and uncool like me, and you have better things to do than dwell on Facebook. Cool, because there are over 700 million Instagram users as of April. Maybe you'd rather insult your favorite celebrity? You can do that on Twitter with 328 million of your closest friends.*
Maybe you don't like social media. The omnipresent need to overshare every moment of your life. The gradual chipping away of critical thinking skills. The creeping fear that you'll get hacked, or even worse, that nobody cares about what you're doing. On the other hand, maybe you adore social media. You're posting pictures of your omelet, giddily sharing your child's progress with toilet training, or vaguebooking in an entirely annoying attempt to fish for sympathy. It's a good way to connect with people, right?
I don't know, because sometimes while scrolling through my feed, I'll think to myself, "This doesn't matter. Most of this doesn't matter."  Then my own narcissism smacks me in the face as I post a good bon mot and the dopamine rush hits as I count the number of likes and comments. It's a problem, but I like to think I have the self-awareness to realize that the vast amount of my online activities aren't important.
That lack of a rampaging ego is one of many reasons I'm not a social media juggernaut, casually boosting profiles and ruining reputations with nothing more than an emoji placed with sniper-like precision. But what if I were? Would my life be enhanced? Would people actually love me? Social media can be dangerous, and we get a good look at why in the jet-black new comedy Ingrid Goes West.
We're introduced to Ingrid (Aubrey Plaza) in a moment of crisis. She's arrived at a wedding. She hasn't been invited. She's very upset. As so often happens, she makes the decision to march into the gala and mace the bride right in the face. Is this because of a friendship that's curdled? Nope, because Ingrid doesn't even know the bride. She's just one of her Instagram followers.
As you can imagine, nobody sees the humor in this. Ingrid is institutionalized for a time, then two life-altering events come to pass. First, her mother dies and leaves her a tidy sum. Second, she discovers the social media feed of Taylor Sloan (Elizabeth Olsen). Taylor's life seems to be perfect, a succession of images humblebragging about her immaculate taste in food, clothes, people, life. While Taylor isn't a social media leviathan just yet, she's well on her way.
Ingrid makes a decision. She withdraws her inheritance in cash, stuffs it all into a bag, and heads for Los Angeles. After renting an apartment from aspiring screenwriter and Batman aficionado Dan (O'Shea Jackson Jr.), she decides to insert herself into Taylor's Pottery Barn-esque life. Does she march up to Taylor, introduce herself, and make friends just like we were taught in kindergarten? Heavens no, that would be too easy! Instead, she breaks into Taylor's home, kidnaps her dog, and then responds to Taylor's missing dog poster.
This would all be a lot harder for Ingrid if Taylor didn't insist on posting where she lives, eats, shops, travels, and hangs out online. When she returns the pooch, Taylor, her husband Ezra (Wyatt Russell), and Ezra's man bun are overjoyed and ask her to stay for dinner. From there, Ingrid ingratiates herself into Taylor's world of seeming perfection. She'll also meet Taylor's cretinous brother Nicky (Billy Magnussen) and Harley Chung (Pom Klementieff), an honest-to-God Instagram star.
You might think that Ingrid Goes West is a retread of psychological thrillers like Single White Female. In truth, it's a bit more of a character study, and it shares DNA with films like Nurse Betty and Observe and Report. The film is also an unqualified success, one that has some disturbing things to say about fame in the online era.
This is Matt Spicer's first feature film, and as debuts go, it's pretty damn good. While the tone wobbles in a few spots, and it seems that he takes a step back from some traveling into some truly alarming directions, he's made a film that has a very distinct and unique voice. His Los Angeles is drenched in sun, with beautiful people enjoying their beautiful lives and the followers of those people lurking in the margins.
He co-wrote the screenplay with David Branson Smith, and it's got some sharp things to say about how we're spending our lives in the 21st century. Is it wise to transform your personal life into a brand? When you can use social media to transform yourself into anything, what happens if you're afraid there's no "there" there? I'm comfortable comparing their script to Paddy Chayefsky's Network in terms of a satirical and biting look of how media can alter human behavior.
This kind of satire depends on the entire cast working in harmony because if one performance is out of sync with the tone of the script and the direction, it can bring the whole thing crashing down. The good news is, the supporting cast does uniformly excellent work. Elizabeth Olson and Wyatt Russell are wonderfully plastic, totally committed to staying on-brand until their humanity unwittingly peeks out. The best of the supporting cast has got to be O'Shea Jackson Jr. who gives a performance that's funny, earnest, goofy, and brave. As Dan, Jackson knows that Ingrid is damaged goods. Sometimes he goes along with her bizarre schemes, while other times he calls her out for her own good.
I want to say that Aubrey Plaza is in every scene of this film. She's absolutely remarkable. Plaza has built a career, primarily from her role as the surly April on Parks and Recreation, playing women who are smarter than just about everybody around them and have zero interest in putting up with anybody's nonsense. Here, she's playing a woman who fears she doesn't seem to have a base personality and is scrambling to find something, anything, to fill that yawning void. She's not a sociopath like Tom Ripley, looking to steal someone else's life. Instead, Ingrid wants to be a part of something, and she has no compunctions with changing every aspect of herself. There are moments where there's an absolute blankness to Ingrid, and Plaza is too brave to play her begging for sympathy.
Ingrid Goes West is an independent comedy, which means it's not interested in easy laughs and safe choices. This film goes to some dark places and, anchored by an outstanding Aubrey Plaza performance, it's got definite opinions about things that have only barely started to exist. There's no middle ground; you'll either hate this or tune right into its particular wavelength. It's a film that's unsettling, hilarious, and entirely itself.
*My gut tells me that 300 million of those Twitter accounts are actually Russian bots.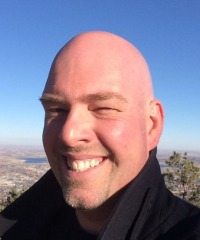 Tim has been alarmingly enthusiastic about movies ever since childhood. He grew up in Boulder and, foolishly, left Colorado to study Communications in Washington State. Making matters worse, he moved to Connecticut after meeting his too-good-for-him wife. Drawn by the Rockies and a mild climate, he triumphantly returned and settled down back in Boulder County. He's written numerous screenplays, loves hiking, and embarrassed himself in front of Samuel L. Jackson. True story.