5 Places to Stay With Your Pup in Colorado
1. The Broadmoor in Colorado Springs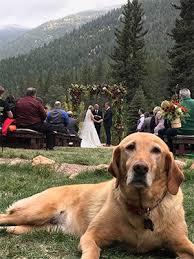 The Broadmoor is already a legendary hotel, and the fact that it's dog friendly only makes it that much sweeter. The Broadmoor provides beds, bowls, and treats for your furry friend, as well as the Pitty Pat Pet Club, named after Julie Penrose's poodle. The Pitty Pat Pet Club provides a 24-hour pet menu, walking trails, and pet grooming.
2. Stanley Hotel in Estes Park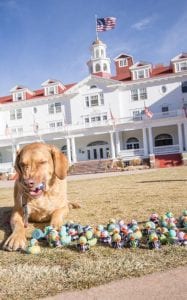 This spooky lodging is great for ghost sightings, weddings, and your dog! Dogs less than 50 pounds are welcome to stay in The Lodge Upon, a historic, boutique extension of the Stanley. Upon arrival, your dog will be treated to a home-made biscuit treat as well as a bed and bowl.
3. Kimpton Hotel Monaco in Denver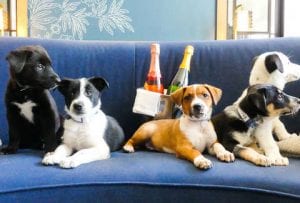 Located in the heart of Downtown Denver, the Kimpton is within walking distance of the Convention Center, Elitch Gardens, Coors Field, and Mile High Stadium. No need to leave Fido at home though, because the Kimpton allows any "furry, feathery or scaly family member — no matter their size, weight, or breed, all at no extra charge" along with a selection of other amenities and activities for your animal (including wine night!).
4. Evergreen Lodge in Vail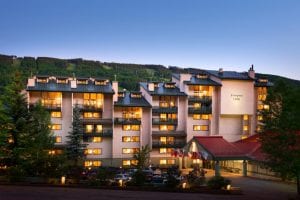 The Evergreen Lodge, located between Vail and Lionshead Villages, is a beautiful place to stay whether you're skiing in the winter or relaxing in the summer. Dog friendly rooms are conveniently located on the first floor to make a nighttime potty break a cinch, and you're only paying $25 more.
5. Hotel Colorado in Glenwood Springs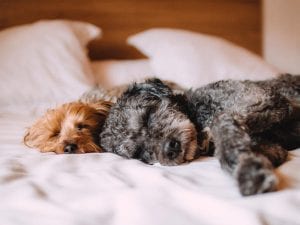 This historic hotel in Glenwood Springs has been providing service since 1893. Hotel Colorado boasts that "Your dog will love the gorgeous mountain scenery, comfortable rooms, and all of the wide-open spaces to roam in our beautiful part of the Colorado Rockies."