300 Days of Sunshine
As a city that boasts more sunny days than Miami and San Diego, Denver has a natural attraction towards establishments with great patios. Breweries are no different. Here are some my favorite spots in town with perfect patios to sip on a crafty on a perfect, sunny day.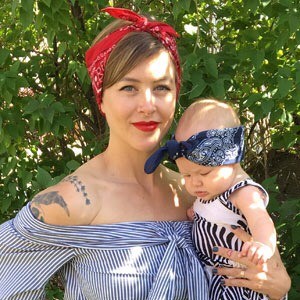 Erica Hoffmeister earned an MFA degree in creative writing and an MA in English from Chapman University of Orange. She has creative work published in the literary journals Shark Reef, Rat's Ass Review, Split Lip Magazine, and others. She has been teaching for over a decade (claiming 8th grade as her favorite grade level because she's an actual crazy person) and currently teaches composition and literature courses for Morgan Community College out of Fort Morgan. Always considering herself a bit of a beer nerd, she met her husband at Our Mutual Friend brewery while on vacation and fell in love with him, Denver, and its beer scene in one fatal swoop. While born and raised in Southern California, don't worry—she's earned her spurs as a transplant by creating her very own Colorado native. As a new mom, she is currently renegotiating her role as a world-traveling, bar-hopping, beer-loving free spirit by taking advantage of Denver's beer culture, where you can find as many babies in breweries on any given afternoon as beers on tap.