3 Weekend Shows at The Lost Lake Lounge
Lost Lake Lounge is a bar and music venue on East Colfax (the one your mother warned you about).  Almost every night of the week they host local and touring bands from a variety of genres. It has the feel of a fishing lodge mixed with an underground venue. I saw a Rowdy Shadehouse show there a few years back and the band handed out brown paper bags full of glitter. This place is an awesome local hangout, and it has earned a special place in the hearts of many. Their lineup for next weekend is, as always, exploding with talent. Friday April 12th they're hosting Whiskey Autumn's CD release party with The Milk Blossoms and Opticnerd and a DJ set by Motiontrap. Saturday, they have Shana Cleveland, and Sunday is The Noble Bodies with Bridges Will Break.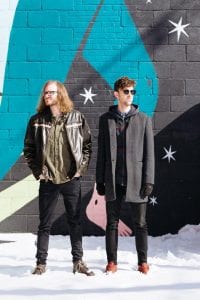 Whiskey Autumn is a Denver duo self-described as "a surf dream pop sonic utopia." Greg Laut and Jason Paton are both multi-instrumentalists and they bring a little bit of everything to the stage. They've spent the last three years on the road spreading their funky sound around music festivals and a vast array of bars and clubs. They're coming back home for the release party for their latest album Modern Doubt next Friday.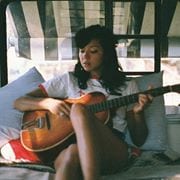 Shana Cleveland is an artist/writer/musician hailing from Seattle. Already well-known from bands like La Luz and Shana Cleveland and the Sandcastles, she's announced her first solo project. Cleveland's new album Night of the Worm Moon dropped on April 5th. Its title track, "Face of the Sun" is fantastic. It almost reminds me of The Flaming Lips with a little more guitar twang and could probably be featured in the next Kill Bill movie.
The Noble Bodies is an alternative rock band out of Provo, Utah. Members Bryce Taylor, Elaine Bradley, and Chris Bennett had previously formed a band, but their first attempt was unsuccessful. After eight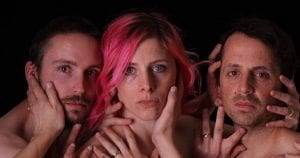 years, however, they rekindled the fire and released their first EP last year titled, It's Ok It's Hell. Taylor plays guitar and does lead vocals, Bennett is on bass, and Bradley plays drums and also does vocals. I have a huge amount of respect for people who can play drums and sing at the same time. Their songs are full of melodic vocals, catchy guitar riffs, and early 2000's nostalgia. Denver is the final stop on their nationwide spring tour.
The Lost Lake Lounge is an awesome place to catch some live music or some drinks. This place is cozy, so be ready for it to get packed on weekends. They have a solid selection of mixed drinks and beers imported all the way from Wisconsin. Much like its sister bar, the Larimer Lounge, this place has some character. It's a little divey, but the fireplace really ties the back room together. Don't forget, Whiskey Autumn's release party is the 12th and you'll probably want to tell your grandkids all about it someday. Lost Lake is located at 3602 E. Colfax Avenue in Denver. See you there!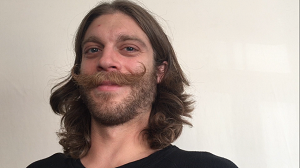 Jared is a local content contributor and aspiring author. He was fortunate enough to grow up in Golden, Colorado and graduated from MSU Denver. While an insatiable love of travel lures him all over the world, his roots remain firmly planted here. He enjoys writing short stories, poetry, children's books, societal observations, and everything else. A nature enthusiast and sunshine connoisseur, Jared is perfectly at home on any mountaintop or patio. He frequents art galleries and concerts, poetry readings and breweries, museums and bookstores. When he isn't making neighbors cringe at his musical attempts he can be found on a snowboard or sailboat, depending on the day. A perpetual adventurer and eternal patron of the road less traveled.