2019 Westword Music Showcase
Every year when I get my pass for the Westword Music Showcase, I have to take a deep breath and mentally prepare myself for the musical free-for-all I'm committing to. It's a barrage of bands with a lineup that could easily last a weekend, unceremoniously crammed into a ten-hour window. The Showcase started in 1995 as a way to put Denver bands on the map, and for the last 25 years it's been doing just that.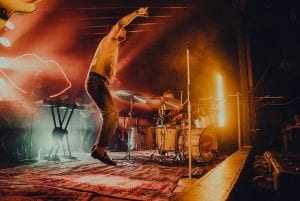 The whole event is set up like a scavenger hunt for your favorite bands. Saturday June 29th, the Showcase hits the Golden Triangle with two giant outdoor stages and participating venues throughout the area. Dozens of local bands will play intimate sets at all the usual bars, competing for a highly coveted spot in the Westword Music Awards. The award winners are decided by ballot on Westword's website. Voting is open until 11:59 P.M. on Sunday, June 30th. They have pretty much every musical mood covered with Hip Hop, Blues, Industrial, World, Latin, Classical, Ambient, Punk, Metal, Ska, Rock, Reggae, Indie, Folk, Country, Soul, Jazz, and a ton of other acts that don't fit into any of those categories. Don't forget to vote!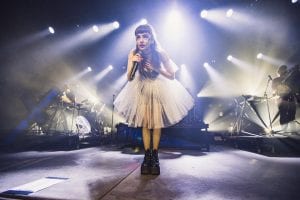 The main stages will feature performances by CHVRCHES, JAUS, Jai Wolf, Bishop Briggs, Crooked Colours, The Knocks, SHAED, Lovelytheband, and The Wrecks. Confirmed local bands include Los Mocochetes, Joshua Trinidad Trio, Emma Mays and the Hip, GhostPulse, Starjammer, Gora Gora Orkestar, The Burial Plot, Lea Luna, HexKitten, Rare Byrd$, Wes Watkins, and dozens more.
At noon on Saturday, windowpanes will begin to vibrate, dogs will howl, and old men will furrow their brows into their very best angry scowls (reserved exclusively for loud music). The final list of participating venues hasn't been announced, but historically we've seen Summit Music Hall, Temple, Vinyl, The Church, Bar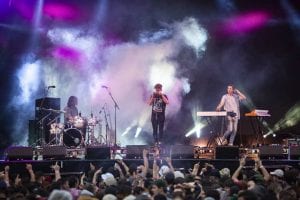 Standard, Stoney's, 100% de Agave, #Vybe, La Rumba, and Dazzle. Tickets are on sale now! GA passes will get you access to the main stages, vendors, and all participating venues. VIP passes are still available and come with tons of upgrades including VIP restrooms. With an event this size, it's probably worth it—just saying.
The Westword Music Showcase is first and foremost about highlighting Denver's local talent with the bands that you can't believe you've been missing out on. You can find tickets, polls, event maps, and the most up to date info at westwordshowcase.com. Remember to get a good night's rest, wear comfortable shoes, and recycle your beer cans so you don't make Mother Earth cry.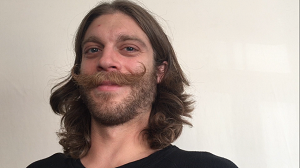 Jared is a local content contributor and aspiring author. He was fortunate enough to grow up in Golden, Colorado and graduated from MSU Denver. While an insatiable love of travel lures him all over the world, his roots remain firmly planted here. He enjoys writing short stories, poetry, children's books, societal observations, and everything else. A nature enthusiast and sunshine connoisseur, Jared is perfectly at home on any mountaintop or patio. He frequents art galleries and concerts, poetry readings and breweries, museums and bookstores. When he isn't making neighbors cringe at his musical attempts he can be found on a snowboard or sailboat, depending on the day. A perpetual adventurer and eternal patron of the road less traveled.