Zuni Street: Patios and Pups
With the amount of new breweries that pop up every few weeks, Zuni Street Brewing's grand opening in March of this year sounds like old news. But along with the growing population of places to drink, it sometimes takes that long to visit them all. And so, after months of meaning to get down to the Highlands and visit Zuni's excellently located spot, I finally got the pleasure to spend an evening there.
Zuni's taproom is much, much larger than it appears from the street and boasts not one, but two patios: both a large, shaded front patio that houses a rotating food truck, and a big back patio through its retractable garage doors. Oversized picnic tables line the back patio, with lawn games like corn-hole and giant Jenga to keep the kiddos busy. And yes, like every other brewery in town, Zuni is family friendly. What makes it a bit different than most, however, is its family friendliness isn't narrowed down to just our mini-me counterparts. In fact, I might just assert the claim that Zuni Street may be the most dog friendly brewery in Denver.
There are two resident pups, who mosey around the premises making friends with all the guest pups on the patio, and there doesn't ever seem to be a shortage of them. Perhaps it's its Highlands neighborhood, or Zuni's wide-open facility and welcoming patios. Or maybe it's the framed watercolor artwork of the brew house dog hung perfectly above the taps. Regardless, if you're not a dog person, this place probably isn't for you. But like most Denver drinkers, there's not a better way to spend an evening than with your furry friends and a cold pint of beer. My recc's for this Zuni: a mid-abv Portly Porter (it's almost fall, guys!) and their super dark, malty, Wilhelm's Schwarzbier.
Leash up your pup or grab a fur-mom or dad that needs a beer and treat yourself to the fur-friendliest brewery in the Highlands.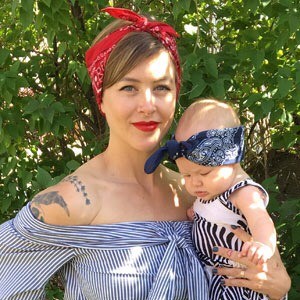 Erica Hoffmeister earned an MFA degree in creative writing and an MA in English from Chapman University of Orange. She has creative work published in the literary journals Shark Reef, Rat's Ass Review, Split Lip Magazine, and others. She has been teaching for over a decade (claiming 8th grade as her favorite grade level because she's an actual crazy person) and currently teaches composition and literature courses for Morgan Community College out of Fort Morgan. Always considering herself a bit of a beer nerd, she met her husband at Our Mutual Friend brewery while on vacation and fell in love with him, Denver, and its beer scene in one fatal swoop. While born and raised in Southern California, don't worry—she's earned her spurs as a transplant by creating her very own Colorado native. As a new mom, she is currently renegotiating her role as a world-traveling, bar-hopping, beer-loving free spirit by taking advantage of Denver's beer culture, where you can find as many babies in breweries on any given afternoon as beers on tap.