With the 13th Pick of the NBA Draft…
With the 13th Pick of the NBA Draft…..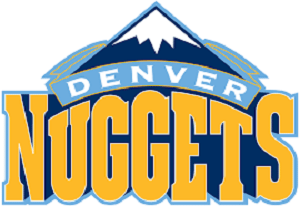 When the Commissioner announced that the Denver Nuggets had shipped the 13th pick to Utah for Tyler Lydon, a stretch-four from Syracuse, and Trey Lyles, a 6'10 kid with potential from Kentucky, it wasn't quite the blockbuster deal fans were looking for. Further selections of Vlatko Cancar, a 6'8 forward that'll most likely play overseas for a while, and Monte Morris, a 6'2 glue guy just looking to make the roster, will hardly increase ticket sales either. Lydon has some upside, and Lyles could provide some insurance in case Danilo Gallanari leaves for a better deal, but the current architecture of the Nuggets has five major flaws.
1) Nikola Jokic and Jamal Murray are the Nuggets best players, yet neither are All-Stars. The good news is that they are improving fast and their salaries are cheap. But unless the Nuggets build a competitive roster, they're both gone when free agency comes.
2) The Emmanuel Mudiay miss has put the Nuggets in a deep hole. At guard, Gary Harris should be coming off the bench, Malik Beasley is an unproven kid, and Jameer Nelson is in the twilight of his career. Three young stars and a roster full of solid roll players is a plan, but two young pieces and this roster simply leaves the Nuggets hoping for a Paul Millsap to perform miracles.
3) Denver is filled with too many older $10 million/yr players like Kenneth Faried, Wilson Chandler, Darrell Arthur, and Mason Plumlee. They could all add something to a playoff team, but they have minimal trade value and don't add enough to a nine-seed.
4) Number 13 picks don't change the landscape. The last All-Star picked in the 13th spot was Kobe Bryant, and that was more than twenty-years ago. In today's NBA, the 13th pick is either used on a role player, or a long-term project with potential. The Nuggets have plenty of both.
5) You become an average team by having a roster filled with too many older veterans like Gallanari, Faried, Nelson, Chandler, Athur, and Mike Miller, combined with unproven youngsters such as Harris, Beasley, Lyles, Mudiay, Lydon, Morris, and Juan Hernangomez. They're all good, but none of them are great.
I really like Millsap, but the reality is that the Nuggets are too good to tank and rebuild, and not good enough to compete as a playoff team. That means another year in the ninth spot, another 13th pick next year, and unless Denver can bring in another max-contract guy or defy odds in next year's lottery, the trend will simply continue.
Image via NBA.com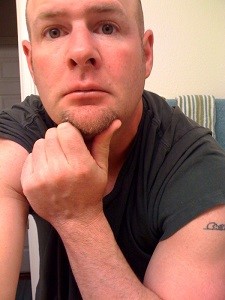 Alan Tapley is an educator, author, and blogger who has lived just outside of Boulder for the last twenty years.  His published work includes two novels, two children's books, a series of cartoons in the Minneapolis Star-Tribune, and multiple sports related articles. His love for family and the state of Colorado is only matched by one thing, his passion for sports.  The first baseball game he ever attended was at Wrigley Field, before there were lights.  At the final Bronco game at the old Mile High, he allegedly cut out a piece of his seat in the South stands.  But regardless of being here for the Avalanche's last Stanley Cup, the Rockies only World Series appearance, and all the Broncos' Super Bowl Victories, his wife never fails to remind him that he wasn't at the University of Colorado in 1990, like she was.  The year the Buffs football team won the National Championship.