Who Will be the Face of COVID-19
We wear their names on the back of our jerseys, display their posters on our walls, and dream that we are them.  Shooting baskets towards a rusty hoop we imagine we are Lebron James, Kobe Bryant, or Michael Jordan as the clock counts down to zero.  As plastic bats connect with whiffle balls, we round imaginary bases as Nolan Arenado, Mike Trout, or Willie Mays.  We lace up our skates like Nathan Mackinnon, cut off our sleeves like Rafael Nadal, and what we wouldn't give to throw the ball, get the girl, and win it all, like Tom Brady.
To us, athletes are superheroes.  To us, athletes are superhuman.
COVID-19 has taught us plenty of tough lessons so far, and one is that our athletes, despite their age, physique, and wealth, are no more protected than you or me.  They may be super, but they are still human.
And yet, people continue to frequent bars, gather in crowds, avoid wearing masks, and spread the disease at an alarming rate.
With over eleven million cases worldwide, and more than half-a-million deaths, the question is not – Which of your favorite players will have to recover from COVID-19 next?  The question is – Which does not recover, and will that be enough to impact our behavior?
I DON'T THINK I'LL GET IT – Even with almost three-million confirmed cases in the United States, it is understandable to believe that the odds are against you catching COVID-19. You are young, you are healthy, and you don't know many others that have tested positive.  And yet, the NBA has had more than 25 players test positive before heading to Orlando to restart the season.  One could make an All-COVID Team of Donovan Mitchell (Utah) and Malcom Brogdon (Indiana) at guard, DeAndre Jordan (Brooklyn) and Nikola Jokic (Denver) at forward, Rudy Gobert (Utah) at center, and even have Mike Malone (Denver) coach the squad.  These guys are all young, healthy, and well-known.  The difference is that they get tested…a lot.
EVEN IF I GET IT, IT WON'T BE BAD – It is true that roughly 80% of COVID-19 are mild or asymptomatic, but tell that to Atlanta Braves slugger Freddie Freeman. The 6'5, 220 pound first-baseman may miss some of the shortened 60-game season due to symptoms such as body aches, headaches, chills, and a high fever.  Or Tommy Hottovy, the Chicago Cubs pitching coach that tested positive and his emotional strain of tears that went viral weeks later.  Hopefully, you're the 80% like DJ LeMahieu (New York Yankees), Charlie Blackmon (Colorado Rockies), or Salvador Perez (Kansas City), and not the 20% with more severe issues.
IT'S NOT LIKE I'LL DIE FROM IT – You're correct. The odds of someone dying from COVID-19 that is relatively young and without pre-existing conditions is very low.  So you, along with football player Ezekiel Elliot, racecar driver Jimmie Johnson, tennis player Novak Djokovic, and the nine soccer players from the FC Dallas squad will probably recover just fine.  But what about the others that are infected by the spread of disease?  The elderly family member, the kid with an auto-immune disease, the random neighbor from the Fourth of July barbeque, or someone they later infect?  As of yesterday, 132,000 people in the United States have died as well as 534,000 worldwide.  And the numbers escalate each day.  But unless we have been personally affected by the death of a loved one, the disease has no face.  It's the 80-year old man we never knew, or the impoverished neighborhood far away.  Instead, we see the inconvenience of social-distancing and mask wearing as we drink our beers, hang out with others, and wait for our heroes like Von Miller or Kevin Durant to recover as expected.
On November 7, 1991, Ervin "Magic" Johnson announced to the world that he would have to immediately retire from the game of basketball after testing positive for HIV.  The HIV/AIDS epidemic had been prevalent since a decade before, but socially, like COVID-19, it was assumed that the disease only affected the faceless others.  It was an awakening to all as apparently, our superhero was not superhuman after all.
I am hopeful that social distancing and masks can flatten curves, that vaccines will come, and human behavior will change in order to get the disease under control. I just hope we don't need the tragedy of our heroes to get that change to happen sooner than later.
Images via cnn.com, time.com, usatoday.com, sports.com, apnews.com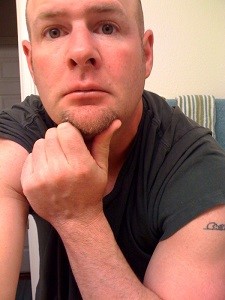 Alan Tapley is an educator, author, and blogger who has lived just outside of Boulder for the last twenty years.  His published work includes two novels, two children's books, a series of cartoons in the Minneapolis Star-Tribune, and multiple sports related articles. His love for family and the state of Colorado is only matched by one thing, his passion for sports.  The first baseball game he ever attended was at Wrigley Field, before there were lights.  At the final Bronco game at the old Mile High, he allegedly cut out a piece of his seat in the South stands.  But regardless of being here for the Avalanche's last Stanley Cup, the Rockies only World Series appearance, and all the Broncos' Super Bowl Victories, his wife never fails to remind him that he wasn't at the University of Colorado in 1990, like she was.  The year the Buffs football team won the National Championship.