Who Reads Poetry?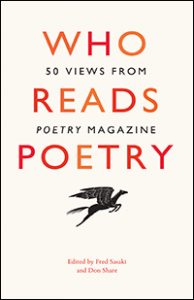 Who Reads Poetry? (You, I Hope)
As you know (and if you don't, play along here), it's National Poetry Month. Usually when months are themed, there's a cause that is not getting its due attention. By dedicating a month to a cause, there is a passionate (albeit a bit desperate) attempt at work to concentrated attention, education and awareness.
March is Women's History Month
October is Breast Cancer Awareness Month
February is African American History Month
June is Fireworks Safety Month.
December is Toys for Tots Month.
Poetry seems odd when coupled alongside these. Though National Poetry Month does not directly address aspects of poverty, disease, or oppression, poetry can and often addresses such topics. Poetry is a powerful medium, a political tool, and an essential emotional outlet; poetry is for everyone.
Take a trip to LoDo Tattered Cover (1628 16th St, Denver, CO 80202) Thursday, April 12th at 7pm for a reading where you are sure to experience the universal-likability of poetry. Directly following the reading you will have the opportunity to  to either participate in or simply observe a discussion of poetry's contemporary cultural prevalence.
"This collection brings together fifty compelling pieces, which are in turns surprising, provocative, touching, and funny. Who Reads Poetry offers a truly unique and broad selection of perspectives and reflections, proving that poetry can be read by everyone. No matter what you're seeking, you can find it within the lines of a poem." — Tattered Cover Event Page
Fred Sasaki, art director for Poetry magazine and gallery curator for the Poetry Foundation, will discuss and sign Who Reads Poetry: 50 Views from "Poetry" Magazine ($24.00 University of Chicago Press) with guest poets Mairead Case and Sueyeun Juliette Lee.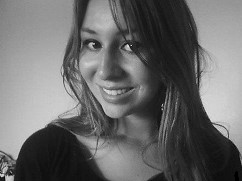 Bianca Glinskas hails from sunny Southern California, where she studied English and Creative Writing at California State University of Long Beach. Her studies kindled her love for poetry by 
finally
 introducing her to the impressively ever-evolving contemporary poetry scene (a welcome break from studying the Romantics). Bianca's work has recently appeared in the first online issue of  
Ordinary Madness 
and the Winter 2017 issue of  
Glass Mountain Magazine; 
since her recent move to the area, Bianca is keen to jump headfirst into Denver's literary scene; she is confident that it burgeons in the footprints of significant literary figures who once walked its streets (such as John Fante, Jack Kerouac and others) who also found themselves compelled to answer the pulsing, bluesy call of Denver's Metropolis hearth. When she isn't reading or writing, Bianca enjoys doing yoga, playing viola, exploring the outdoors, drinking at breweries, and holing up in coffee shops for hours on end. For any inquiries regarding Bianca's coverage of Denver's literary scene, please do not hesitate to contact her directly at 
bglinskas@gmail.com
.