What Type of Bracketologist Are You?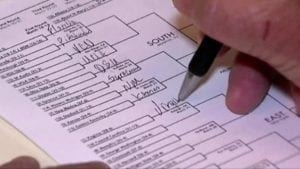 What type of bracketologist are you?
The Fridge Magnet – You have one, and only one, bracket filled out that hangs crooked on the side of your refrigerator filled with circles, crossed-out teams, and highlighter pen markings.  You aren't in a pool, you don't have any money on the line, you simply want to see how well you can prognosticate college basketball and the big dance. Your purpose is to feel good about yourself when you are right, not care too much if you are wrong, and allow yourself to be in the conversation when someone asks, "Who do you have in the game tonight?"
The Bountiful Bracketeer – Thanks to ESPN, CBS, and every other online contest, you fill your laptop with bracket after bracket of entries hoping to randomly select the perfect bracket and win the $1,000,000 grand prize.  Your strategy begins with honest picks based on rankings and research, then morphs to Murray State over UC Irvine in the final to cover all the possibilities. At the end, you flaunt your percentage of accuracy on the single bracket that performed the best, even though it ranked 914,459th in the contest out of twenty million or so.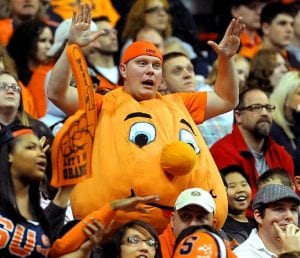 The Soothsayer Alumni – Astute enough to know that Duke's a Final-Four team, a three-seed should beat a twelve-seed, and Kentucky should beat Wofford.  This bracket filler can't help but choose their alma mater to win the whole thing. Their bracket looks amazing in the early rounds as they proudly wear their UCF or Belmont attire, but quickly fades as their small school fails to advance any farther.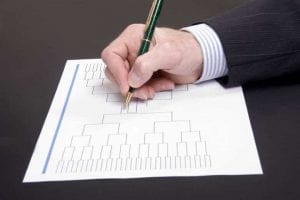 The Office Amateur – In reality, this office worker is far too busy to watch basketball during the workday or check result on their phone.  But the CEO filled out their bracket, the VP of Sales filled out theirs, and if you failed to enter your office pool your reward is the quiet serenity of your cubicle as upper management climbs the corporate ladder without you while talking hoops and taking long lunches at Buffalo Wild Wings.
The Prophet – Or Profit.  This bracket-filler is all about the Benjamins as they have big money coming their way considering everyone's $50 entry fee.  For them, it's not about a possible Duke vs. North Carolina championship, or Gonzaga winning their first title. It's about their team advancing, and everyone else's losing.  While most cheer for the favorites so their brackets can't stay relatively marker-free, the Prophet hopes the underdog prevails and the favorites suffer an injury or two, as long as they're still in the hunt for the final payoff.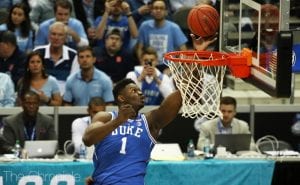 The Value Visionary – This bracketeer knows that the odds of winning the pool are slim-to-none as there are too many entries and everyone either has Duke, North Carolina, or another of the top seeds winning it all.  So, instead, they lessen their odds of a correct bracket, but increase their odds of winning the pool by picking a solid team that's a bit of a dark horse. Rolling the dice on Virginia Tech, or Florida State seems like a longshot, but leaves them in great shape if the top seeds faulter.
The Conference Clairvoyant – This program-picker has a pre-existing biased towards their conference versus others.  The Big Ten, Pac-12, ACC, or Metro Atlantic Athletic conference is either far superior to any other, or highly underestimated in their view.  They grew up a Michigan fan, circle Wisconsin, have Ohio State in the upset, and like Minnesota to get to the sweet sixteen.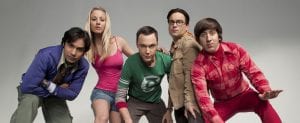 The Dance Defier – It wasn't that they were too busy or failed to get their picks in on time.  The Dance Defier hates everything about March Madness and never thought about filling out a bracket.  They could care less about college basketball, have zero desire to talk about the Sweet Sixteen, and are generally irritated that their favorite shows like Big Bang Theory and NCIS have been replaced by Oregon versus UC Irvine.
Images via nbc5.com, dukechronicle.com, pinterest.com, wtop.com, tbs.com.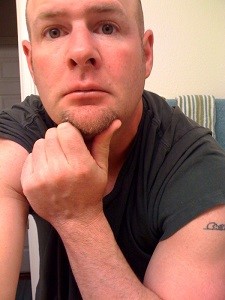 Alan Tapley is an educator, author, and blogger who has lived just outside of Boulder for the last twenty years.  His published work includes two novels, two children's books, a series of cartoons in the Minneapolis Star-Tribune, and multiple sports related articles. His love for family and the state of Colorado is only matched by one thing, his passion for sports.  The first baseball game he ever attended was at Wrigley Field, before there were lights.  At the final Bronco game at the old Mile High, he allegedly cut out a piece of his seat in the South stands.  But regardless of being here for the Avalanche's last Stanley Cup, the Rockies only World Series appearance, and all the Broncos' Super Bowl Victories, his wife never fails to remind him that he wasn't at the University of Colorado in 1990, like she was.  The year the Buffs football team won the National Championship.