What the Puck? The Avalanche are Playoff Bound
With a ferocious run at the end of the season, the Colorado Avalanche pulled off the impossible and grabbed the final spot in this year's NHL playoffs.  I doubted them, I wrote them off, and in all honestly, I didn't write about them at all.  The Nuggets battled Golden State for the top seed all season long, the Rockies filled LoDo with big money contracts and aspirations, and the Broncos, well, this is Bronco Country, which is always news.  But I'm not apologizing.  Instead, I'm embracing playoff hockey, still befuddled about that end-of-the-year finish while jumping on that bandwagon.  And unlike our NCAA brackets where #16 Gardner-Webb has no chance against #1 seed Virginia, the Avs have a great shot to pull off the upset.  And here are five reasons why.
The Avalanche Are the Hottest Team in the League
Colorado is 10-1-2 over their last Baker's dozen, and in the last 25 games of the season, they only failed to earn at least one point seven times. In essence, the Avalanche's playoff run began two months ago, as every game has felt like a must-win on their charge to make the playoffs. Calgary locked up their spot quite early, and casually finished the season going 6-4 in their last ten games.
Goaltending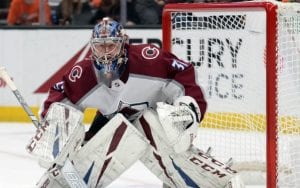 Anyone that follows hockey knows that there is nothing more important than a hot goalie come playoff time–and Philipp Grubauer is hot. 18-9 with a 2.64 Goals Against Average (GAA), Grubauer's last true loss was back in early March.  And in case Grubauer cools down, Semyon Varlamov has a winning record in over 19 playoff starts with a GAA of 2.57.
The Overtime Playoff Format
The Colorado Avalanche have 14 overtime losses this season. Whether it's a lack of depth, bad luck, or simply the 3 on 3 format, the Avalanche struggle in OT and shootouts.  Playoff hockey is different.  Instead of five minutes of overtime then a shootout, Playoff hockey simply plays additional sudden death, 5 on 5 hockey until someone wins the game.  I'm not sure if 5 on 5 versus 3 on 3 makes a difference for the Avs, but with 14 overtime losses, it can't hurt.  Besides, the Avs did go 4-2 over their last six OT games, including a playoff clinching overtime win against the Winnipeg Jets.  So, maybe things are changing.
These Boys Have Tasted It Before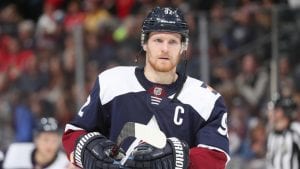 With an average age below 27, it was impressive that last year's team won a couple of games in the first round over Nashville. And with most of the squad returning, the young team should have even a better feel for the speed and physicality that ramps up once the playoff season begins; they'll be ready for it.
Nathan MacKinnon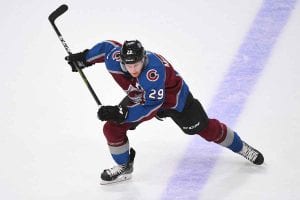 Big players make big plays on big days. Mackinnon finished the season with 41 goals, 58 assists, and 99 points, tying for seventh in the league just one point behind Sidney Crosby.  Hockey greatness is made in the playoffs, and along with Gabriel Landeskog (34 goals, 41 assists) and hopefully, a healthy Mikko Rantanen (31 goals, 56 assists), MacKinnon will have an opportunity to again show the hockey world that he is a marquee name.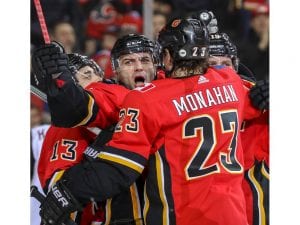 The Calgary Flames have to be the betting favorite after leading the Western Conference with 107 points and their roster of guys like Johnny Gaudreau, Sean Mohanan, Elias Lindholm, and Matthew Tkachuk.  But playoff hockey isn't the regular season.  In hockey, the 8-seed has upset the 1-seed numerous times, advanced to the Stanley Cup finals more than once, and more recently, even won the Stanley Cup back in 2012 (Los Angeles Kings).  A rowdy Pepsi Center crowd, a few good bounces of the puck, a team on a hot streak, and a goalie that stands on his head is plenty to potentially pull the upset.  But just in case, let's avoid too many overtimes.
Images via DenverPost.com, USAtoday.com, SI.com, NHL.com, CalgarySun.com.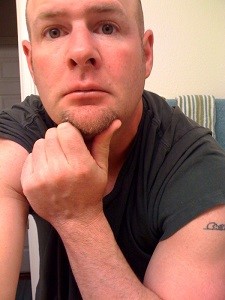 Alan Tapley is an educator, author, and blogger who has lived just outside of Boulder for the last twenty years.  His published work includes two novels, two children's books, a series of cartoons in the Minneapolis Star-Tribune, and multiple sports related articles. His love for family and the state of Colorado is only matched by one thing, his passion for sports.  The first baseball game he ever attended was at Wrigley Field, before there were lights.  At the final Bronco game at the old Mile High, he allegedly cut out a piece of his seat in the South stands.  But regardless of being here for the Avalanche's last Stanley Cup, the Rockies only World Series appearance, and all the Broncos' Super Bowl Victories, his wife never fails to remind him that he wasn't at the University of Colorado in 1990, like she was.  The year the Buffs football team won the National Championship.