Welcome to Fantasy Island
It has been said that the definition of insanity is doing the same thing over and over again and expecting different results.  But by the end of last season's Fantasy Football season it seemed as if I had proven the definition to be wrong.
Last season I used the same tried and true system that had made me a perennial playoff contender for years, and yet my result were different.  This time I had failed.
I always start with a running back in round one of my fantasy draft before aggressively going after a top tight end in round two.  Round three always has me at the quarterback position selecting a sure thing like Aaron Rodgers or Drew Brees.  I then spend the next few rounds focusing on a plethora of talented wide receivers, a no-name running back that gets plenty of work on a bad team, and fill my bench with a couple of injured or suspended players that could make a difference upon their return.
By week seven of last season, Aaron Rodgers was throwing five touchdown passes, running back Melvin Gordon Jr. had returned from his holdout to join Todd Gurley in my backfield.  I had names like Zach Ertz, Courtland Sutton, Marvin Jones, and the Baltimore Ravens defense.  My team would score more points in week seven than any other team in league that season, as the system rolled on.
But Aaron Rodgers conformed to Matt LaFleur's conservative game plan and stopped throwing.  Todd Gurley's carries were limited throughout the season.  Melvin Gordon lost his spot as the lead running back, Zach Ertz would miss time with a cracked rib, and Marvin Jones would get his foot caught in the turf field at Minnesota and miss the final three games.
So much for tried and true.
We have been asked to make plenty of adjustments in 2020.  To our work life, our social life, and our routines.  Here is a New and Improved Fantasy Cheat Sheet, adjusted accordingly, to help get you through the season.
Round One – The first round is all about the running back as you should choose the top back available regardless of the type of draft you are playing.  From Christian McCaffrey (Carolina) down to Clyde Edwards-Helaire (KC), there are at least eight running backs that should go in the first round. The only possible exceptions to taking a running back are wide receiver Michael Thomas (NO), quarterback Lamar Jackson (Baltimore) and quarterback Pat Mahomes (KC), but only if all the top running backs are off the board.
Round Two – If Mahomes or Jackson are still around for your second pick, nab them.  Otherwise, take Chargers running back Austin Ekeler if available, or tight ends George Kittle (SF) or Travis Kelse (KC).  Ekeler is not the sexiest name in the draft, but with Gordon shipped to Denver, he'll get the touches necessary as your number two back.  Nervous about your quarterback or tight end situation?  Don't be.  In most leagues you can find a quality quarterback in the fifth or sixth round, a tight end like Darren Waller (Raiders) in the sixth or seventh round, and no other running backs are worth the high cost.
Round Three – I'm guessing that Dak Prescott (Dallas) and DeShawn Watson (HOU) are still on the board but leave them as we're hoping Kyler Murray (Arizona) is available two rounds later.  Your third round pick is a top receiver like Adam Thielen (MIN) or Cooper Kupp (LAR) unless you still have a need for a second running back like James Connor (Pittsburgh), or a quality tight end like Mark Andrews (Baltimore) or Zach Ertz (Phil).
Round Four – There were more than twenty wide receivers that went over 1,000 yards last season.  Round four is perfect for players like Tyler Boyd (Bengals), DJ Chark Jr. (CAR), or Keenan Allen (Chargers) to plug in as your second WR.
Round Five – Sounds redundant, but it's receiver time here as well as players like Jerry Jeudy (DEN) or even Julian Edelman (NE) should still be on the board.  Again. Stop worrying about your quarterback or potential tight end issues.  You could wait until round ten and still come up with a Drew Brees (NO) or Aaron Rodgers (GB) at quarterback, or a Hunter Henry (Chargers) or Noah Fant (DEN) at tight end.
Round Six – I would take Kyler Murray (AZ), Russell Wilson, or Dak Prescott in the sixth round if available. Any other quarterback is worth leaving on the board until round seven or eight, switching gears by choosing a top replacement at running back instead.  Try a lesser known name like Cam Akers (Rams) or see if Le'Veon Bell (NYJ) has fallen this far.
Rounds Seven and Beyond – The next few rounds are used to fill your roster with a few more receivers, another running back or two, before the usual work of finding a backup tight end, back up quarterback, a defensive unit, and a kicker.  I prefer to go with a defensive unit early, such as the ninth round, in order to secure a team like the San Francisco 49ers, rather than building bench depth.
And finally, keep looking for the suspended, slightly injured, and disgruntled holdouts to store away for a later time.  Replacing your underachieving third receiver for a player like Antonio Brown, could be all you need for the title.
Images via novibowl.com, yahoosports.com, profootballnetwork.com, cbssports.com, brownsnation.com, denverpost.com, thespun.com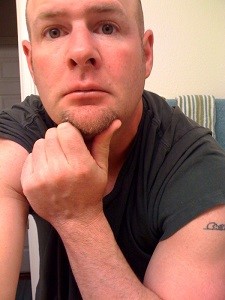 Alan Tapley is an educator, author, and blogger who has lived just outside of Boulder for the last twenty years.  His published work includes two novels, two children's books, a series of cartoons in the Minneapolis Star-Tribune, and multiple sports related articles. His love for family and the state of Colorado is only matched by one thing, his passion for sports.  The first baseball game he ever attended was at Wrigley Field, before there were lights.  At the final Bronco game at the old Mile High, he allegedly cut out a piece of his seat in the South stands.  But regardless of being here for the Avalanche's last Stanley Cup, the Rockies only World Series appearance, and all the Broncos' Super Bowl Victories, his wife never fails to remind him that he wasn't at the University of Colorado in 1990, like she was.  The year the Buffs football team won the National Championship.