Warriors Beat the Nuggets – Do We Push the Panic Button?
Basketball is an 82-game season in which the occasional upset is bound to occur.  Fresh off a big win over the Toronto Raptors, the Denver Nuggets got embarrassed at the Pepsi Center on Tuesday night by the last place Golden State Warriors with the final score of 116-100.
In sports terminology, it was the typical "trap game" as the Nuggets, a double-digit favorite, played poorly and underestimated their hungrier opponent in tasting defeat.  But to panic at this point seems extreme considering that Denver is still 41-20 with quality wins over the Lakers, Clippers, and Bucks on their resume.
But after losing to the Warriors I AM PANICKING, and YOU SHOULD TOO, and here are seven reasons why.
They lost to the Golden State Warriors!!! – This isn't the NBA Championship team with Steph Curry and Klay Thompson. This is the Warrior team that came in with a record of 13-47, the worst in the entire league.  A team that is so injured and lacking talent that they played guys like Juan Toscano-Anderson, Mychal Mulder, and Chasson Randle most the game.  If you've never heard of those names, it's probably because they just signed 10-day contracts from the G-League, so no one has.
They dropped an important game in the standings – The upset loss, combined with victories by the Lakers and Clippers, meant that the Nuggets currently sit in the third spot in the Western Conference with just one defeat separating them from the fourth-seeded Rockets. The difference between finishing second in the conference versus third or fourth is the difference between hosting a second-round matchup versus a Clippers or Rockets or traveling to visit the Lakers at Staples Center.
Their Home Court advantage has cracks – The Nuggets were 24-7 at the Pepsi Center before the Warriors came to town. But after last year's game seven loss to Portland, and this year's home losses to Atlanta (19-44), Cleveland (17-44), and now Golden State, "The Can" as they call it, has some leakage.
Their guard play versus the Warriors was atrocious – Jamal Murray went 3 for 14 from the field, Gary Harris scored 8 points in 35 minutes, and Monte Morris provided only 4 points in 23 minutes. They could use another guard to come in to help them out.  Wait, that's right.  They had one in—Malik Beasley—who just happened to score 28 points on 11 of 13 shooting for the Timberwolves that same night, but traded him away.
They couldn't shoot or defend the three – The Nuggets shot 15% from three-point land versus the Warriors (3 out of 20), as Will Barton, Jamal Murray, and Nikola Jokic combined to go 1 of 16. Golden State has no such issues as they combined to go 18 of 41 (44%) from three, outscoring the Nuggets by 45 points from deep.  Denver is shooting 39% from the three-point line this season in games they win, and only 29% in games they lose.  In a league that is now all about the three-point shot, it's time to worry a little.
Their coach didn't coach – Mike Malone has done an outstanding job this year of getting the most out of his young talent, but on Tuesday he failed miserably. As a head coach in the NBA you have two jobs: motivate your players and draw up x's and o's.  Malone may have gotten a pass for the team playing sluggish, but blowing a 15-point third-quarter and allowing some guy named Eric Paschall to light up the Nuggets in the fourth without the proper defensive adjustment is on him.
Their leadership is questionable – Lebron James, Kawhi Leonard, and Giannis Antetokounmpo all bring an intensity and desire to win that can only be described as contagious. But when Denver's star player, Nikola Jokic, was asked about now going 3-3 since the All-Star Break he replied… "It's six games.  It's a bad stretch…or maybe that's us."  That should rally the troops.
It's just one game.  I sure hope that is right.
Images via denverpost.com, goldenstateofmind.com, cbssports.com, sentinelcolorado.com, canishoopus.com, sportando.com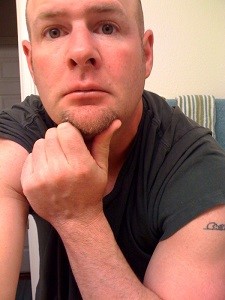 Alan Tapley is an educator, author, and blogger who has lived just outside of Boulder for the last twenty years.  His published work includes two novels, two children's books, a series of cartoons in the Minneapolis Star-Tribune, and multiple sports related articles. His love for family and the state of Colorado is only matched by one thing, his passion for sports.  The first baseball game he ever attended was at Wrigley Field, before there were lights.  At the final Bronco game at the old Mile High, he allegedly cut out a piece of his seat in the South stands.  But regardless of being here for the Avalanche's last Stanley Cup, the Rockies only World Series appearance, and all the Broncos' Super Bowl Victories, his wife never fails to remind him that he wasn't at the University of Colorado in 1990, like she was.  The year the Buffs football team won the National Championship.