Warped Tour
Let's pretend I have a waybackintheday machine that we can step into and travel back to 1995.  Why would we go there you ask? Are we going to bet heavy on the 49ers winning the Super Bowl? Are we planning to unveil the Unabomber's identity the day before his manifesto comes out? We could try to get on the jury for the OJ Simpson trial. Should we tell Bill Clinton to leave Monica Lewinsky alone? All good options my friends, but too risky. Why risk catastrophically altering the future when we could go to the first ever Warped Tour?  Gwen Stephanie is going to sing Saw Red with Sublime's Bradley Nowell (who I happen to share a birthday with). There will be backstage shenanigans with L7 and Orange 9MM, pro skaters everywhere and, of course, a rock climbing wall. It's so epic that Van's will immediately sponsor it for the next 23 years. Which will inevitably bring us to today, and the unfortunate announcement that this will be the final full nationwide tour.
So here we are, with heavy hearts all around. Nothing lasts forever and all that jazz. Warped earned a special place in my childhood. It reminds me of high school and everyone's band trying to get on the lineup. Some of my friends were in a band called Annebelle Lee and they played it in 2005.  I think the first year I went was '04. It was the first time I crowdsurfed. I get a good laugh to this day thinking about the emo haircuts and AFI eyeliner. A look for the history books. I went again in 2016 and the nostalgia was overwhelming. I scored a coveted all access pass (cue the harp music and angelic singing). The vibe was exactly as it always has been. Less Than Jake brought a representative from the Guinness Book of World Records to verify their attempt at the biggest circle pit in history. They failed, and the guy said ICP had a better one.
The Warped Tour has historically featured some AMAZING bands. Sublime, No Doubt, Joan Jett and the Blackhearts, NOFX, Anti-Flag, Blink 182, Bad Religion, Coheed and Cambria, Five Iron Frenzy, The Lunachicks, Mad Caddies, and hundreds of others.  I feel like I missed my calling and I should have just been a roadie. Good thing we have that waybackintheday machine. The lineup this year is impressive as always. 3OH!3, The Amity Affliction, Nekrogoblikon, Reel Big Fish, Senses Fail, and The Used are among the Denver headliners. There will also be a bunch of local artists to check out. Six stages will be set up in the parking lot of the Pepsi Center. Doors open at 11:00 AM on Sunday July 1st. Tickets are going fast.
If you haven't been before, this is a really high energy event. It's noisy, sweaty, grimy pop punk fun for all ages. It's always a long day in the hot sun so remember to hydrate and wear sunscreen. This is the end of an era and Warped will be dearly missed by many. Let's send it off with a proper goodbye. Info and tickets at vanswarpedtour.com.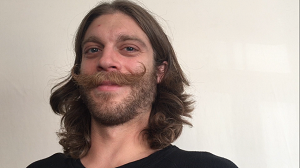 Jared is a local content contributor and aspiring author. He was fortunate enough to grow up in Golden, Colorado and graduated from MSU Denver. While an insatiable love of travel lures him all over the world, his roots remain firmly planted here. He enjoys writing short stories, poetry, children's books, societal observations, and everything else. A nature enthusiast and sunshine connoisseur, Jared is perfectly at home on any mountaintop or patio. He frequents art galleries and concerts, poetry readings and breweries, museums and bookstores. When he isn't making neighbors cringe at his musical attempts he can be found on a snowboard or sailboat, depending on the day. A perpetual adventurer and eternal patron of the road less traveled.