Trade Deadline – Don't Hold Your Breath
With the MLB trade deadline approaching and the Colorado Rockies soundly in the playoff hunt, the question remains whether Colorado will be aggressive in acquiring talent before the July 31 deadline.  Currently positioned in third place, just behind the Los Angeles Dodgers, and in a basic dead heat with the Arizona Diamondbacks, Milwaukee Brewers, and Atlanta Braves, the Rockies have a tough decision to make.  Go add some talent to keep up with the other teams, or hope their current roster is good enough.  Here are four players the Rockies should go after, and a fifth they probably will.
Cole Hamels (Pitcher) – The Texas Rangers have already told Hamels that he will not be a Ranger next year, so teams with playoff aspirations could rent him for the home stretch. Hamels 2018 campaign is a rather pedestrian at 5-8 with an ERA of 4.36, but he would add depth, eat up some innings, and bring big game experience to the

Rockies rotation.  The likelihood of repeating a one-game playoff is relatively high and the Rockies may prefer Hamel, his World Series resume, and 152 career wins over last year's playoff starter, Jon Gray…who was pulled after two innings.

Adam Jones (Outfielder) – The Baltimore Orioles are having a garage sale these days and the Rockies could use another bat in the lineup. Jones would be another rent-a-player until the season is over, but his 261 career homeruns would provide some power in the lineup while giving Bud Black a few more pinch-hitting options, other than Pat Valaika (.137).
Eduardo Escobar (Utility infielder/Outfield) – The Minnesota Twin would probably

cost the Rockies too much, but Bud Black would love to stop flipping a coin trying to decide if Noel Cuevas, Gerardo Parra, or Raimel Tapia is hot that day. Escobar is batting .272 with 14 HRs, 58 RBIs, and considering he can play third next year if Nolan Arenado leaves, second if DJ LeMahieu leaves, or the outfield if Carlos Gonzalez leaves, it's not a bad back up plan.

Jonathan Lucroy (Catcher) – Lucroy hit over .300 when we borrowed him last year before our playoff run, and he knows the

team and pitching staff well. You could say he's struggled at the plate this season with a .241 batting average and only 28 RBIs, but that would be an improvement for a Rockies catcher.

Brad Brach (Pitcher) – The Orioles right-hander is 32 years old with an ERA 4.97, but I like him. Okay, to be honest I've never heard of him and could have

named Clayton Richard (34 yrs old, 4.82 ERA), Chris Volstad (31 yrs old, 4.91 ERA) or any middle-inning reliever over thirty with an ERA above 4.00.
It's Rockies-trade-deadline 101.  Do nothing and Nolan Arenado and the fans think you don't care enough about winning.  Get a pitcher with an ERA above 5.00 and he's a bum, below 4.00 and he's too expensive. Or…hope LeMahieu gets healthy, Jon Gray finds his game, Ian Desmond stays hot, Adam Ottavino's arm doesn't fall
off, Bryan Shaw stays on the bench, and Arenado, Trevor Story, and Charlie Blackmon continue to carry the team….then all we need is a Javy Guerra (32 years old, 4.26 ERA) and we can win this thing.
Images via zibio, charmcitywire, newslocker, foxsports, baltimoresun, sunsentinel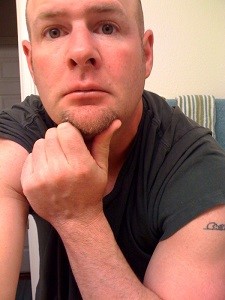 Alan Tapley is an educator, author, and blogger who has lived just outside of Boulder for the last twenty years.  His published work includes two novels, two children's books, a series of cartoons in the Minneapolis Star-Tribune, and multiple sports related articles. His love for family and the state of Colorado is only matched by one thing, his passion for sports.  The first baseball game he ever attended was at Wrigley Field, before there were lights.  At the final Bronco game at the old Mile High, he allegedly cut out a piece of his seat in the South stands.  But regardless of being here for the Avalanche's last Stanley Cup, the Rockies only World Series appearance, and all the Broncos' Super Bowl Victories, his wife never fails to remind him that he wasn't at the University of Colorado in 1990, like she was.  The year the Buffs football team won the National Championship.