Top Five is no Druckenmiller
I can feel it.  Bronco Nation is a little nervous about John Elway's ability to make the right pick at quarterback at this year's draft.  We're afraid his track record speaks for itself and we're petrified that he's going to make the wrong choice.  Well, don't worry.  The fifth overall pick is no Jim Druckenmiller.
The year was 1997 and the San Francisco 49ers were looking to replace aging hall-of-famer Steve Young and continue their historic QB lineage.  While most franchise quarterbacks tend to go in the upper-first- half of the NFL draft, the 49ers waited until the 26th pick to select Druckenmiller, a big-throwing QB out of Virginia Tech.  Druckenmiller played for two teams over three seasons, started one game, and finished his career with just one touchdown pass to go along with his four picks.
The point is that a top-five pick is generally a Matt Ryan, Cam Newton, or Marcus Mariota type. Solid if not sensational.  Rolling the dice on a franchise quarterback picked after number twenty in the first-round?  That's a Brady Quinn, Patrick Ramsey, or Jim Druckenmiller.
In 2004, the New York Giants selected Eli Manning with the first overall pick and Phillip Rivers went to San Diego with selection number four.  The only first-round QB chosen after pick number 20 was some guy named J.P. Losman.
In 2012, the Indianapolis Colts chose a quarterback in the top five and landed Andrew Luck.  The Cleveland Browns decided to wait until the 22nd selection to nab Brandon Weeden.
No one should have been surprised back in 2016 when the Los Angeles Rams selectedJared Goff with the first overall pick, and Philadelphia took Carson Wentz with pick number two.  The surprise was when John Elway went Druckenmiller on us, and selected Paxton Lynch at number 26.
Over the last twenty years top-five QB picks include Mitch Trubisky (2017), Goff and Wentz (2016), Jameis Winston and Mariota (2015), Blake Bortles (2013), Luck (2012), Newton (2011), and names like Sam Bradford, Matthew Stafford, and Matt Ryan.  Over that same period, first-round quarterbacks taken below pick 20 include Lynch (2016), Johnny Manziel (2014), Weeden (2012), and names like Tim Tebow, Brady Quinn, and Patrick Ramsey.
Does selecting a quarterback with the fifth overall pick guarantee Denver a franchise quarterback for the next ten years, no.  But you need to go back more than ten years to find a major bust like JaMarcus Russell, and more than two decades to add a Tim Couch, Akili Smith, or Ryan Leaf to the list.  Choose a franchise QB past pick number twenty in the first-round and I found only one outlier, Aaron Rodgers, who embarrassingly sat in the Green Room back in 2005 until the Packers took him at pick number 24.
Assuming Elway needs to take a QB at number five, don't worry whether he goes with Sam Darnold, Josh Allen, or Baker Mayfield.  Just be thankful that the selection is miles away from another Paxton Lynch, J.P. Losman, or Jim Druckenmiller.
Images via bleacherReport, RCSsidelines, Cleveland.com, footballNation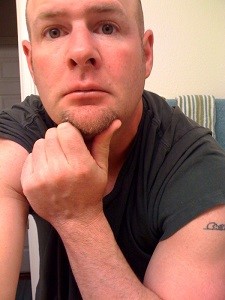 Alan Tapley is an educator, author, and blogger who has lived just outside of Boulder for the last twenty years.  His published work includes two novels, two children's books, a series of cartoons in the Minneapolis Star-Tribune, and multiple sports related articles. His love for family and the state of Colorado is only matched by one thing, his passion for sports.  The first baseball game he ever attended was at Wrigley Field, before there were lights.  At the final Bronco game at the old Mile High, he allegedly cut out a piece of his seat in the South stands.  But regardless of being here for the Avalanche's last Stanley Cup, the Rockies only World Series appearance, and all the Broncos' Super Bowl Victories, his wife never fails to remind him that he wasn't at the University of Colorado in 1990, like she was.  The year the Buffs football team won the National Championship.