The Typical Atypical Season of Sports
As I headed downstairs to make coffee the other morning, I stared at the empty calendar hanging in the kitchen. The quarantine had turned the days and months irrelevant.  My sports-themed, Drew Litton calendar, usually marked up with family activities, summer road trips, and neighborhood barbeques, hung empty.
Past July's had meant trips to the Coast for days on the beach, small town festivals filled with music and food, and visiting family across the states.
The highlight of this summer was watching Hamilton on Disney Plus.
It was then that I noticed that, according to my calendar, Tuesday, July 14, was supposed to be the date of the 2020 Major League Baseball All-Star game.  The traditional halfway point of the season that included the League's best players, homerun hitting contests, and thousands of fans in attendance.
Instead, the baseball season hasn't even begun as players maneuver through COVID testing, social issues, bubble restrictions, and career choices.
In a word, 2020 has been surreal.
At this point during a typical baseball season, it would be unclear if the Rockies would be in first or last place. But the streets of LoDo would be packed, crowds of 35,000 would flock into the gates of Coors Field, and the rooftop bars would be hopping all night.  During this atypical season the streets lay quiet, the stadiums empty, and the rooftop bars go from closed, to open, back to closed…depending on the positive case numbers and the restrictions of the week.
Who would have thought that this season's NBA players would shout out, "I'm going to Disney World!" before winning the Championship, and not after.
With injuries, free agent losses, and a record of 15-50 before the NBA stoppage, the Warrior's Steph Curry would still be in Tahoe at this time of the year playing golf in the American Century Celebrity Golf Championship. But not wearing custom Black Lives Matter golf shoes honoring Breonna Taylor.
In a typical NFL season, Tom Brady would be scrutinized for NOT sneaking out to meet with his offensive coordinator, organize team practices, and working on getting his teammates to closely bond with one another.
If this was 2019, NASCAR would be filled with Southern white fans in the stands, Southern white flags in the parking lot, and we would assume that some random driver named Bubba Wallace was a Southern white driver in car number 43.
In a typical year, Colin Kaepernick would have been long removed from the conversation by now, and Megan Rapinoe would still be kneeling by herself.
In Major League Soccer, fans would generally watch for hours as teams like DC United and Toronto FC would play to a 0-0 draw. Last weekend, those two teams were forced to cancel their match due to positive COVID tests, which I guess means that they still came out with a 0-0 draw.
The casual golf fan usually just shows up to watch if it's a major (US Open, Masters, British Open, and PGA) or if Tiger Woods is on the leaderboard. Starving for any live sports, we now show up to watch Peyton Manning slice one into the woods.
This is the time of the year when we would miss our favorite UFC fight because we are on a cruise or an island somewhere. Instead, we now pay $64.99 to watch Kamaru Usman cruise to an easy victory over Jorge Masvidal on Fight Island, a remote location in Abu Dhabi used to control an outbreak of the pandemic while avoiding travel restrictions.
With the Olympics due to take place in Japan, 2020 was supposed to be about counting each Country's medal count, not COVID cases.
And in a typical year, Notre Dame would still be playing USC in football, Stanford wouldn't have cut eleven varsity sports programs, Q-Tips would still be for your ears, and the only college known for online classes would be the University of Phoenix.
Images via Madison.com, dailyhive.com, nbcswarriors.com, theirishtimes.com, latimes.com, talksport.com, wbez.com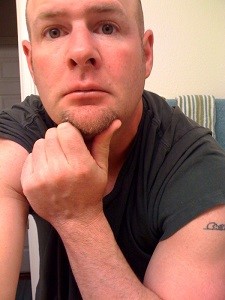 Alan Tapley is an educator, author, and blogger who has lived just outside of Boulder for the last twenty years.  His published work includes two novels, two children's books, a series of cartoons in the Minneapolis Star-Tribune, and multiple sports related articles. His love for family and the state of Colorado is only matched by one thing, his passion for sports.  The first baseball game he ever attended was at Wrigley Field, before there were lights.  At the final Bronco game at the old Mile High, he allegedly cut out a piece of his seat in the South stands.  But regardless of being here for the Avalanche's last Stanley Cup, the Rockies only World Series appearance, and all the Broncos' Super Bowl Victories, his wife never fails to remind him that he wasn't at the University of Colorado in 1990, like she was.  The year the Buffs football team won the National Championship.