The QB Decision – Scouting the Prospects
John Elway looked down on the field from the warm luxury box and witnessed the obvious. His selection of Paxton Lynch was officially a miss and the Broncos still need a quarterback.  In what appeared to be Lynch's final audition while playing against the JV squad as Kansas City rested their starters, Lynch threw two picks and his costly fumble was returned for a score as Denver lost again, 27-24.
Scouting a QB is not an exact science as John Elway focuses on the fifth pick in next year's draft and measurables such as release points, hand size, accuracy, and arm strength. If Elway only had a talented scout that spent hours drinking on the couch, clicking away at the remote, and evaluating talent while nacho cheese sauce dribbled down his chin.  Wait, I'm that scout! Here's a look at the QBs on the radar for next year.
Sam Darnold (USC) – Darnold hasn't officially declared for the draft as he fears moving from Southern California to an 0-16 team in Cleveland, Ohio, but this will happen.  Darnold threw for 356 yards in the Cotton Bowl against Ohio State, but didn't look that sharp.  Darnold is not going to risk coming back to school and lowering his draft status when he's a guaranteed top-three pick right now.  If Elway wants him, he's going to need to trade up to the first pick.
Josh Rosen (UCLA) – Rosen is the most NFL ready of the bunch and the New York Giants will take him with the second pick, but I have some reservations.  Rosen only played six games as a sophomore, missed the Cactus Bowl with "concussion-like" symptoms, which is generally code for protecting his investment before draft day, and was busted for having a hot tub in his dorm room as a freshman.  Not quite the leader qualities one looks for.
Baker Mayfield (Oklahoma) – Does no one else see the Johnny Manziel comparisons?  Undersized Heisman-winning quarterback that thrives by hiding behind NFL ready talent by scrambling around and making plays?  Arrested for public intoxication, disorderly conduct, and resisting arrest?  Tries to plant the Oklahoma flag into Ohio State's turf field after a victory?  Grabs his crotch for the National TV audience while taunting Kansas?  If he was 6'3 I could understand Elway taking the risk, but I see him falling to Buffalo with the 24th pick or so.
Lamar Jackson (Louisville) – Don't believe the rumors that Lamar Jackson is going to be turned into a wide receiver at the next level.  With 9,000 passing yards and 4,000 rushing yards in his first three years at QB, some team is going to roll the dice on him as their future starter.  Jackson's four interception performance in a bowl game loss to Mississippi State probably scared the Broncos away, but look for the New York Jets to snag him with pick number six.
Josh Allen (Wyoming) – With Kirk Cousin's price tag and inconsistent play, and Alex Smith most likely starting again for the Chiefs after a strong 2017 campaign, look for Elway to take Allen with the fifth overall pick.  Allen only had one division I offer coming out of high school, but the 6'5, 235 lbs. quarterback has turned himself into a top-five pick.  Carson Wentz showed the NFL that you don't need to come from a major program when the Philadelphia Eagles took him with the 2nd pick out of North Dakota State, but with the Browns, Giants, Jets and others all looking for franchise QBs, Elway better hope he's still on the board.
Images via sportingnews.com, yahoosports, SI.com, bleacherreport.com, NBCsports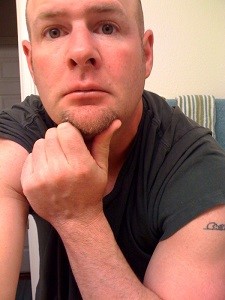 Alan Tapley is an educator, author, and blogger who has lived just outside of Boulder for the last twenty years.  His published work includes two novels, two children's books, a series of cartoons in the Minneapolis Star-Tribune, and multiple sports related articles. His love for family and the state of Colorado is only matched by one thing, his passion for sports.  The first baseball game he ever attended was at Wrigley Field, before there were lights.  At the final Bronco game at the old Mile High, he allegedly cut out a piece of his seat in the South stands.  But regardless of being here for the Avalanche's last Stanley Cup, the Rockies only World Series appearance, and all the Broncos' Super Bowl Victories, his wife never fails to remind him that he wasn't at the University of Colorado in 1990, like she was.  The year the Buffs football team won the National Championship.