The Introduction of Gary Harris
Google the name Gary Harris and you are likely to find a Real Estate Lawyer, a Healthcare Specialist, or a Dental Recruiter before you land on the 6'4 shooting guard that stars for the Denver Nuggets.  Selected by the Chicago Bulls with the 19th overall pick in the 2014 draft, Harris was promptly traded to Denver (along with the rights to Jusuf Nurkic) for Doug McDermott and a journeyman bench player named Anthony Randolph.  Harris wasn't exactly a "throw in" on the draft day deal, but with a Denver roster that already included five shooting guards, his role was uncertain at best.  The situation didn't get any easier over the next few years as Denver took guard Emmanuel Mudiay with the 7th overall pick in 2015, and continued the trend with guards Jamal Murray and Malik Beasley in the first round in 2016.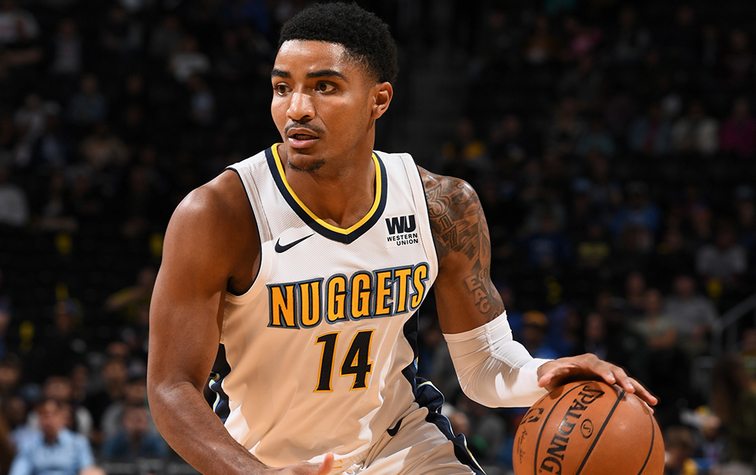 Harris shouldn't have been lost among the trees.  After all, he was high school's Mr. Indiana, played two solid years under Tom Izzo at Michigan State, and was first team All-Big Ten.  But at 6'4 Harris lacked the passing skills to run the point and size to defend the bigger shooting guards.  Harris was destined to come off the bench as a reserve guard, just spelling some minutes for the starters, like his name – lost in obscurity.
As the 2018 NBA all-star game grows near, the name Gary Harris is still not standing out as he only has about 3,000 votes, but that doesn't mean his play isn't starting to get noticed by the rest of league, as well as coach Michael Malone.  Despite a guard heavy team and large rotation, Harris is averaging a team-high 35 minutes a game as well as leading the team in scoring at 17.2 per contest.  At only 23 years of age, Harris is on pace for career highs shooting around 50% from the field, 80% from the line, and 40% from threes.  In the statistic of plus/minus Harris is a +110, meaning his unit outscores opponents by 110 points when he is on the floor.  To put that into perspective, Emmanuel Mudiay is a -140.  With his defensive tenacity, decision making, and efficiency, Harris is an analytics dream when you start focusing on crazy terms like assist-to-pass % and assist-to-usage %, which means basically, he's good, and only getting better.
The Nuggets brass noticed.  In October of 2017, Harris signed a 4-yr/$84 million extension and rumors from Bleacher Report claim the Nuggets turned down a chance to get involved in the Kyrie Irving trade talks because they were unwilling to add Harris to the discussions.  Not bad for a player that was chosen one selection before some guy named Bruno Cabocio.
With a name like Gary Harris one might confuse him with Joe Harris (Brooklyn Nets), Devin Harris (Dallas Mavericks) or even Tobias Harris (Detroit Pistons).  But after a breakout year, this Harris is making a name for himself.
Image via NBA.com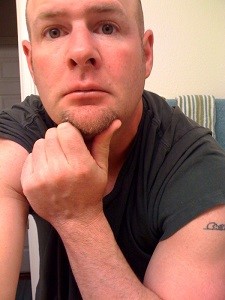 Alan Tapley is an educator, author, and blogger who has lived just outside of Boulder for the last twenty years.  His published work includes two novels, two children's books, a series of cartoons in the Minneapolis Star-Tribune, and multiple sports related articles. His love for family and the state of Colorado is only matched by one thing, his passion for sports.  The first baseball game he ever attended was at Wrigley Field, before there were lights.  At the final Bronco game at the old Mile High, he allegedly cut out a piece of his seat in the South stands.  But regardless of being here for the Avalanche's last Stanley Cup, the Rockies only World Series appearance, and all the Broncos' Super Bowl Victories, his wife never fails to remind him that he wasn't at the University of Colorado in 1990, like she was.  The year the Buffs football team won the National Championship.